Leading International Divine Feminine Teacher, Healer, Speaker, High Priestess and #1 Bestselling Author Syma Kharal presents: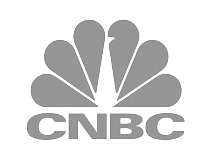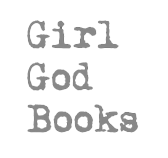 Enter a 6-Month portal of magic and miracles
Where you get to be and have it all
With and as Goddess
Through Divine Feminine alchemy, initiation & embodiment.
June 21 to December 21, 2023 Solstice Rebirth Portals
Limited Spots by Application Acceptance
Where the impossible becomes possible not because of what you do, but because of who you become:
Fully awakened, Multidimensional Goddess of 10,000 Names.
This is the most powerful Divine Feminine vortex for the Divine Woman ready to:
Transcend manifesting and attracting from outside of you.
Instead, unleash everything you could possibly desire and more, from within you, by becoming the very essence and channel of infinite love, abundance, freedom, bliss, and blessings, in overflow!!!
Don't just heal your own patterns.
Rise into the powerful Light Leader and Liberator you were born to be, freeing your lifetimes and lineage lines, and birthing new paradigms!
Become a High Priestess and Portal of miracles for yourself, your loved ones, and the world by coming home, as daughter, sister, and embodiment of Goddess Herself.
Beloved Sister,
You are the Goddess, manifest.
It is time to remember who you are. If you are here, She–the Great Goddess Herself–has called you. She is holding her heart and wings and arms wide open as She invites you back into your own Goddess majesty, power and light.
Her names and faces are many; Isis, Kali, Inanna, Aphrodite, Pele, Quan Yin, Mary, Lilith…and all of Her is in all of you. She is beckoning you back into this remembrance, to awaken Her fullest expression as you and flow miracles through you.
At this moment in time, She has opened a sacred portal for you to live fully from your feminine power and break free of patterns that keep you from living the Goddess worthy life you deserve.
She is DONE with this, and needs you to be too.
Because as the daughter and holy extension of the Goddess…
You were not made to:
Neglect your feminine essence
Burnout in hyper-masculine mode
Forget your innate feminine gifts
Deny your good because of shame and guilt
Feel disconnected from your divinity
Self-sabotage because of low-self worth
You were not meant to:
Stay stuck in painful unconscious, karmic, inner child and ancestral patterns that keep attracting all the things you don't want and block you from receiving everything you divinely deserve
You did not incarnate as a powerful divine wombyn to:
Suffer soul-sucking jobs
Keep yourself small
Abandon your divine purpose
Let fear keep you from sharing your gifts
Struggle for money and opportunities
You're not destined to:
Overgive to everyone
Compromise your needs and desires
Tolerate unfulfilling–or worse–toxic relationships
Attract unworthy partners
Be treated like anything less than the Goddess that you are!
It's time to take a stand for the Goddess within you and be done with this once and for all.
I know this all too well, beloved. I myself had to heal these disempowering patterns rooted in childhood, family and past-life trauma with the Goddesses, patterns that were not healed through years of traditional therapy, self-help books and masculine spiritual practices.
It was after trying it all, and still descending into the dark night of the soul where She met me. And it was only through Her that I learnt that us wombyn–especially highly sensitive, spiritual wombyn–we can only fully, truly transform and transcend these patterns through the Goddess–through remembering our Divine Feminine power to heal and flourish in every way.
This path has empowered me to create a life overflowing with the most blissful love, abundance, freedom and purpose…as Sovereign Goddess.
The Greatest Miracle of leading this training for me was
Getting pregnant and becoming a Mother
after 8 years of infertility!
After trying every possible spiritual and holistic treatment, spending tens of thousands of dollars on other coaches and healers with no success, I became pregnant on graduation day of round 1 of this sacred training!
I birthed my divine Sun, my miracle rainbow baby, at the end of round 2, during the winter solstice portal!
Like me and my clients know, this training is a vortex of infinite miracles.
The Goddess is calling you back into this truth for you to live the divine, glorious life you were meant to. She wants you to be a shining example of what's possible when you fully embody your Goddess self for wombyn everywhere.
And She has laid out the path for you, beloved.
Through this Awakened Goddess Training, the Goddess is leading you into a mystical 6-month journey to quantum leap into Divine Feminine healing, transmutation and manifestation so you too can:
Embody all your Divine Feminine gifts:
Awaken the ancient Goddess codes of feminine power, wisdom, intuition, healing, alchemy, courage, rage, compassion, grace, love, pleasure, passion, sensuality, sacred sexuality, ecstasy, clarity, purpose, fertility, receptivity, vitality, flow, creativity, abundance, radiance, sovereignty, shakti, magic and so much more…
Become a Full-Spectrum Goddess:
Activate the Goddess codes of the High Priestess, Mystic, Dark Goddess, Warrioress, Loveress, Creatrix, Alchemist, Sorceress, Transformer, Liberator, Wild Wombyn, Muse, Witch, Wise Wombyn, Medicine Wombyn, Shamaness, Sage, Triple Goddess, Enchantress, Magician, Prophetess, Oracle, Leader, Healer, Queen and Empress.
Clear your Deepest Blocks:
Uncover, release and forever transmute your past wounds, unconscious, shadow, energetic, inner child, karmic, generational and ancestral blocks so you can be free to manifest your dreams from the feminine–with grace and joy.
Manifest the Love you Deserve:
Become magnetic to your Divine soulmate who commits to you and shows up for you in every way. If coupled, elevate your love through ecstatic, sacred union in mind, body, heart and soul as God-Goddess incarnate.
Prosper with Purpose:
Clarify and align with your dharma/divine calling, magnetize dream opportunities, and serve and lead with love to rise as an abundantly successful, purposeful and inspirational Empress Goddess!
Awaken your Intuitive Gifts:
Develop your psychic abilities and hone your Priestess skills of oracle reading, space holding, channeling, sacred word, ritual, conjuring, and energy mastery to become a clear vessel for divine guidance, love, and miracles.
Embrace the Divine Masculine:
Heal the wounds of the toxic masculine (father, lovers, bosses, patriarchy) so you can welcome the Divine Masculine's love and support from yourself, God, and men.
Love your Body Temple:
Release shame, guilt, sexual and womb wounds and self-criticism as you love, honor and revere yourself and your body temple to unapologetically shine as a radiant, confident Goddess and embrace orgasmic pleasure and sacred sexuality.
Uplevel your Relationships:
Cultivate and embody Goddess-level self-love, worth, value, and confidence to heal and evolve all your relationships and attract the loving, honoring and supportive relationships you deserve.
The Awakened Goddess Curriculum
And what does this path look like? It is divinely designed for you to transcend time and collapse lifetimes of healing and ascension into a 6-month, 13-initiation immersion rooted in the ancient Goddess Mystery School traditions.
You will be guided and empowered by the Great Goddesses–with the entire journey overseen by Goddess Isis– as you leap through each sacred step of your transformation. Explore the 13-steps below…
Initiation 1
Enter the Mystery, Reclaim Your Divinity
with the Mystic Goddesses
Reclaim the ancient art of Feminine Mysticism to live every day of your life in divine connection, communion, reverence and alignment.
Surrender to the process of your sacred rebirth by entering the Divine Mother's holy womb to remember your Divine Feminine origin, truth and wisdom.
Purge all darkness, heaviness, burnout and overwhelm into Her, to emerge light, clear, free and pure.
Initiation 2
Uncover the Root Cause of Your Blocks
with the Underworld Goddesses
Delve into the hidden realms to uncover your deepest unconscious, shadow, inner child, past-life, and ancestral blocks that keep creating patterns of struggle in your present life.
Safely, bravely and compassionately face and process past events with the Goddesses to clear their sabotaging effects.
Open to heal your deepest wounds from past traumas and painful experiences through Divine Feminine alchemy.
Initiation 3
Heal & Transform Your Greatest Blocks
with the Transformation Goddesses
Transform past wounding with the feminine (maternal lineage, mother, sisters, girlfriends, bosses, colleagues) and toxic masculine (paternal lineage, father, brother, lovers, authority divs, religion, patriarchy) that impact your ability to create and receive your dreams.
Burn and transmute old, outmoded karmic and energetic imprints, consequences, programming and limiting beliefs from your etheric body and cellular memory to clear sabotage and manifest what you divinely desire.
Wield your raw, primal Divine Feminine shakti to uphold sacred standards for yourself and accept only the divine relationships, career, abundance, and life you deserve.
Initiation 4
Slay Your Fears, Reclaim Your Power!
with the Warrior Goddesses
Face and overcome your deepest, darkest fears and self-doubts with badass Goddess strength, ferocity and grace!
Forever sever karmic and past vows, attachments and toxic chords that keep you enmeshed, entangled, bound, small, afraid and limited in any way.
Ignite Warrioress Goddess confidence, self-worth, self-value and self-empowerment to release all patterns of settling and compromising.
Fully stand in your power and expect and attract the best for yourself.
Initiation 5
Ascend into Grace
with the Enlightenment Goddesses
Finally break free from karmic cycles so you and all involved are free to evolve on your soul journeys with grace, power and love.
Master the Sacred Feminine art of self-compassion to unconditionally accept all of yourself, making you receptive to unconditional support from the Divine and others.
Transcend old patterns to rise purified, awakened and ready to welcome divine new relationships and experiences that reflect the Goddess you are.
Initiation 6
Embrace Divine Love and Pleasure
with the Love Goddesses
Awaken your inner Goddess of love and joy to fully embody your sacred, sensual Divine Feminine essence and become irresistibly receptive to flowing blessings!
Let your Beloved Soulmate come to you, commit to you, rise up for you, and feel honored for the chance to love, ravish, adore and cherish you as you fully activate your own Divine Self-Love!
Attract love in all its forms and inspire love and joy by being your fullest, truest, most authentic self.
Heal imprints of shame, guilt, criticism, sexual wounds, and body issues so you can revere your body temple and activate your innate radiance, receptivity, sacred sexuality, and orgasmic pleasure!
Initiation 7
Align with the Divine's Dreams for You
with the Destiny Goddesses
Break free of small thoughts about yourself and limited ideas of what you can have, and instead…
Align your human desires with your Higher Self and God-Goddess' most limitless,
Beautiful, creative, abundant and blissful will for you in every part of your life!
Get crystal clear on your Divine dharma, your sacred and highest life purpose you came to fulfil.
Uncover your sacred soul gifts and how to share them to be of the greatest service.
Initiation 8
Manifest From the Feminine
with the Creatrix Goddesses
Harness your Divine Feminine wisdom to take inspired and aligned action to turn your boldest dreams into your lived realities.
Awaken all your intuitive gifts so you become a clear channel for divine guidance and messages.
Master the art of trusting and taking the best next steps with total confidence and faith.
Enjoy the sacred process of co-creation to manifest all your dreams through your feminine flow, beauty, grace, pleasure and surrender.
Initiation 9
Live Boldly, Freely & Authentically
with the Liberation Goddesses
Free yourself from the shackles of obligation and expectation to stop sacrificing, settling and compromising, and instead expect and attract the relationships, money, and opportunities you deserve.
Unleash your inner Wild Wombyn to live your best and boldest life!
Claim and honor your own divine path, choices and terms.
Reclaim your voice to clearly and confidently speak your truth, assert your boundaries and be true to yourself, elevating others to meet you where you are mutually honored.
Initiation 10
Embrace Your Womb & Moon Magic
with the Triple Goddesses
Reclaim Sacred Feminine wisdom of the womb mysteries to fully harness your Triple Goddess gifts of the Maiden, Mother, Crone that you innately possess.
Heal and clear your womb of energetic residue and imprints of past traumas and issues.
Unleash your Divine Feminine health, vitality, fertility, creativity and yoni shakti!
Harness the Divine Feminine powers of your womb and moon cycles to live in Sacred Feminine flow, harmony and magic in your life and work.
Initiation 11
Magnetize Riches & Golden Opportunities
with the Abundance Goddesses
Release money blocks and patterns of lack from your karma and lineage.
Activate the Divine Feminine codes of infinite abundance to magnetize divine riches with ease, grace and pleasure.
Receive Divine Compensation as you share your gifts and fulfil your dharma, blessing all as you are blessed in abundant overflow.
Attract dream opportunities that propel you to serve and expand at the highest level, with great joy and prosperity.
Initiation 12
Reclaim Your Priestess Powers
with the High Magic Goddesses
Resurrect the ancient spiritual wisdom encoded in your blood and bones to fully awaken your spiritual gifts and magical knowledge from past lives.
Heal karmic witch wounds of persecution and outmoded vows to feel safe and free to come out of the spiritual closet and shine.
Unapologetically and boldly reclaim your spiritual gifts to bless yourself and others.
Activate your Divine Feminine powers as Priestess, Witch, Sorceress, Medicine Woman, Wise Woman, Oracle, Seer, Conjurer, and Sage.
Initiation 13
Take Your Throne as Queen
with the Queen Goddesses
Claim your sovereign power to rise into Sacred Feminine leadership in your life and the world.
Reign with deep support from your Divine King (or partner) and Queen's council of sisterhood and sacred allies.
Inspire wombyn and all beings to rise into their own divinity and reach their highest potential.
Ensure every part of your life is reflective of your holy regal nature as an extension of the Heavenly Queen Mother Goddess.
Shine your divine light with full radiance and brilliance as you bring back the Goddess in the world, through your own glorious embodiment and flourishing!
"Any woman's healing and empowerment becomes every woman's healing and empowerment."
Syma Kharal
Client Testimonials:
Elizabeth Magnetized more Dream Clients, Financial Freedom, Sacred Union and a trip to Hawaii!

Joining AGT was a magical and transformational experience that connected me even more deeply to the Goddesses, my own power, and helped me create and receive miracles.
I joined the AGT to create deeper love and a committed relationship in my life, connect with soulmate clients and create more abundance through my intuitive coaching business, and to connect even more deeply with the Goddesses and my own intuition and gifts.
Through the AGT journey, I experienced profound inner shifts, including:
Uncovering early childhood and past life blocks and powerful realizations about how they contributed to blocks to love and abundance.
Feeling much more comfortable being seen, vulnerable, and authentically me.
Releasing resistance to the idea that I can have it all (love, abundance, spirituality etc.) and seeing the manifestations start to happen.
Shifted into a more embodied feminine energy that helps me manifest with more grace, ease, flow and fun.
Being able to receive with much more ease!
Deeper trust in the Goddess and the Universe.
Feeling more aligned and magical!
These inevitably led to many beautiful dream manifestations in my life, including:
More clients and unexpected money came to me as soon as I made the instalment plan deposit for the program, which allowed me to end up paying in full with ease!
My romantic relationship upleveling into even deeper love and intimacy with plans for engagement, marriage, and buying a home on the horizon.
Manifested unexpected trip to Hawaii with my Beloved.
Successful launches of both the first and second round of my intuitive coaching program with wonderful women I love working with.
Started creating more financial freedom for myself!
AGT is an amazing and life changing experience…the activations and meditations are transformational and the live calls move so much energy and are truly powerful.
It is also so healing to connect with other awesome women on the same path and to support one another on the calls.
The whole program is conducted extremely professionally and is so well organized and well executed.
Syma is an amazing and inspirational coach and Goddess channel and guide! She embodies and channels the Goddess and lives in a way that feels authentically aligned with the divine feminine.
I would definitely encourage other women to enroll in AGT and I know that they will experience life changing transformations as well!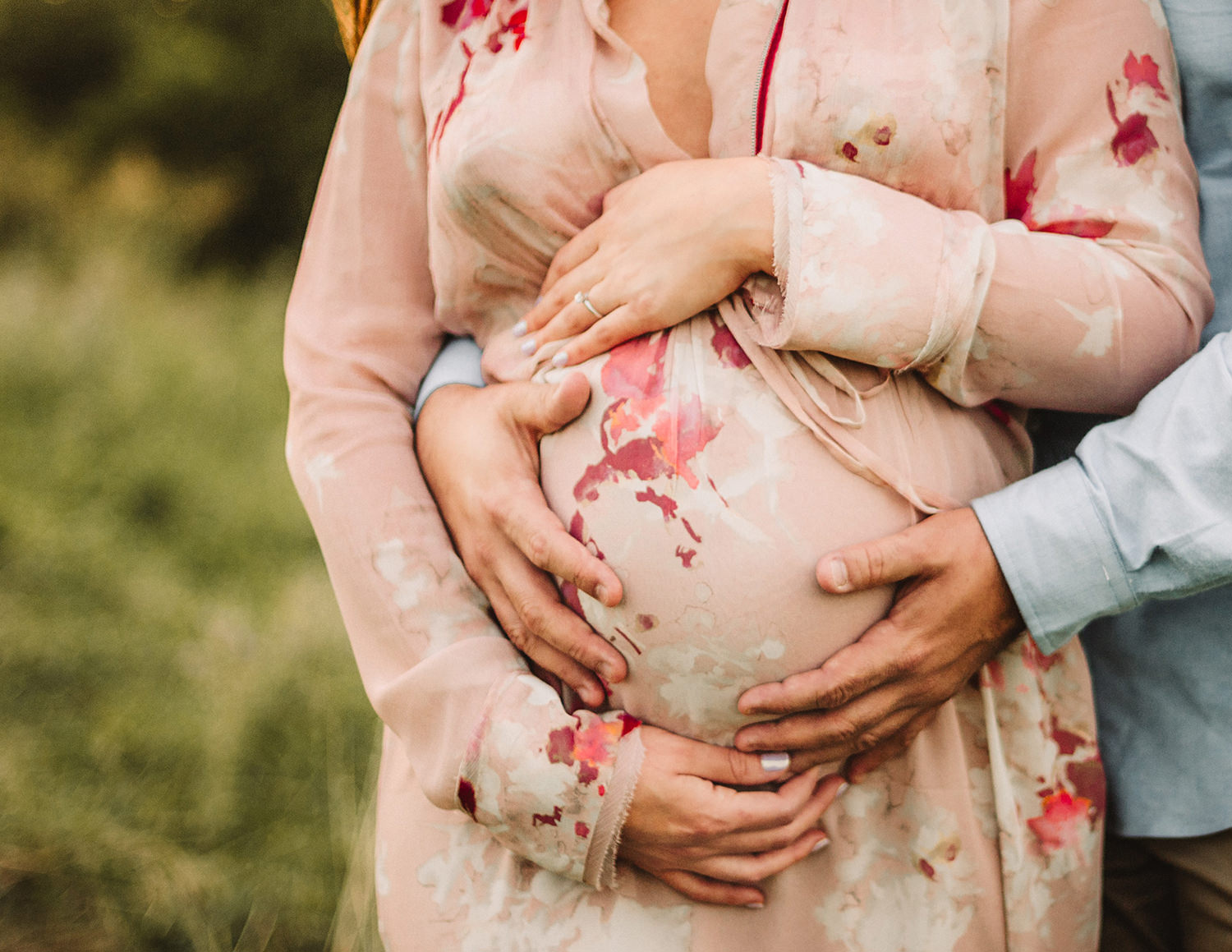 Aditi got Pregnant after Infertility the day she joined! And Manifested a Dream Promotion!

To be in this portal with the Goddesses, Syma, and Soul Sisters makes me receptive to miracles.
I have already experienced many miracles in Syma's programs (including manifesting and marrying my soulmate, buying my dream house, many more!).
I joined this round of the AGT to manifest my baby after some fertility issues, and get a promotion.
I know any time I work with her, my dreams will come true. Even if I worry, Syma holds such unshakable faith that my dreams are already real, that in her vortex, they come true.
It's no surprise then that right after I paid for AGT, I found out I was pregnant! This in itself was worth joining as it was my greatest prayer instantly answered.
Then, even though in my highly competitive IT field promotions are rare in my company, a dream opportunity magically aligned as if created by the Goddesses themselves just for me!
Now I get to look forward to becoming a mother and creating more abundance for my family, with so much fulfillment at home and work.
I also believe part of the reason is that Syma does so many private rituals for us behind the scenes which are so powerful and loving!
I love AGT as it gives me a safe place to receive regular support for 6 months with Syma in the amazing group calls. It also gives me Divine Feminine practices co-create with God-Goddess and to evolve into the Goddess that I Am.
I also love that Syma screens each woman joining through her application and rituals, so you meet the most amazing like minded women and we all support and celebrate each other with so much love and blessings! I now have soul sisters across the world!
This is a portal of manifestations of miracles!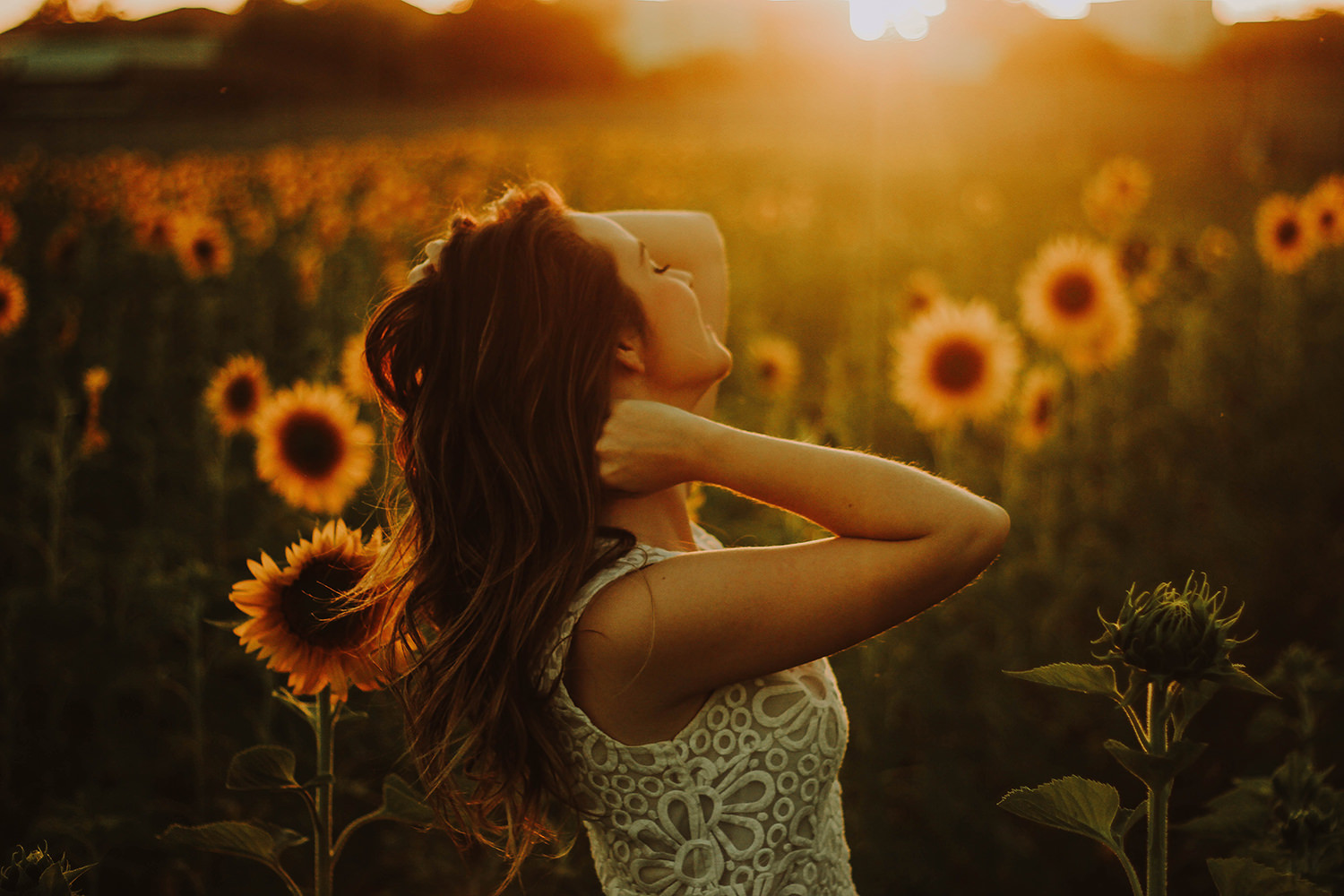 Karina Manifested Divine Love, Abundance, and Opportunities from Rest and Bliss!

Before joining the Awakened Goddess Training, I was dreaming of more ease, joy, bliss and abundance in my family life and business. I was feeling in my spirit a sense of "It doesn't have to be hard," but I didn't know HOW.
Joining the Awakened Goddess Training was a leap. I couldn't explain how or why I KNEW that it was going to change my entire life and make ALL the difference, but I trusted it and signed up at the last minute.
I want to share that EVERYTHING in my life has changed!
My love life is deeper and more alive than ever. There is peace, love, and flow in my home.
My business is growing.
My relationships are up-leveled.
And I operate every day (whether it's tumultuous and stormy or restful and calm) from a place of complete power, agency, connection with Divine, embodiment of Love, and REST.
Life is still life. But I AM DIFFERENT. Working with Syma, I learned how to Rest and Receive, to Trust and Connect to Goddess Within in ALL CIRCUMSTANCES.
I want to share just 2 (of the many) ways I have manifested from rest.
Midway through our training, one day I really felt drawn to take a day off and get a massage. That very day, I received a call that a wealthy relative was gifting a VERY LARGE amount of money- "Out of the Blue." It is incredible and has allowed me to continue building my dreams, serving in deepest dharma, living in loving connection with my Beloved and children, and trusting my deepest desires to lead on…as I REST into FLOW.
And while our portal finished months ago, the magic just continues! After taking a Goddess spa day, I met someone whose business dreams align so much with the work I'm already doing and my dreams for continued financial freedom and freedom to travel.
This transformation is real and life changing. I cannot even put a price on the Peace and Power I experience every day as I live in flow with and as the Goddess, and as I manifest from rest!
I share all this, because after experiencing this in my life- I know that it is possible for everyone: with, in, and as the Goddess.
Arati healed her blocks and manifested new Love, Job, Home & Soul Sisters!

This has been a vortex of so much healing, breaking generational curses and embodying unwavering faith, Self -love, Limitless Power, Sacred Sisterhood and surrender to Goddess.
When I filled out the Awakened Goddess Training application, I was completely exhausted with my relationship patterns and I felt like giving up on love.
At the start of the training, Syma said to me, "You're not giving up on my watch. It's all going to happen for you."
Since then, this journey has been the most healing, magical and divine experience and has shifted so many things in my life.
The training helped me finally get over a person I was energetically entangled with for years. This person/pattern kept me stuck and from opening to new love.
Suddenly, so many new men were attracted to me! I have now met a (super attractive!) divine man who deeply respects me. I am positive about him and am so happy I found this connection after so many years.
And, I experienced a huge shift in my toxic work situation. I manifested a wonderful new job at the start of the training! It came with a promotion, a pay raise, and an amazing and supportive new boss.
After years of struggling, I was finally able to move out of my city effortlessly within this vortex! I found a wonderful home in a new city surrounded by beautiful forests with amazing friends who love and respect me. I immediately manifested a new soul sister here too.
Syma created such a safe, magical space for us to connect in sacred sisterhood that we all love each other and still continue our monthly calls!
All my life I have been thinking about others and never lived for myself.
Now I experience the joy of manifesting through rest and pleasure.
I receive from the feminine instead of working hard for everything.
I have healed self-esteem issues and have deep self-love and confidence.
I know and live from my true power as a Goddess. I have become a Full Spectrum Goddess.
I am open to more Miracles and can have it all!
This program is truly a deep dive into your soul and purpose which brings so much clarity, trust and magic in your life.
My heart is full of gratitude for Syma, Clarice and all the Sisters . .
Thank you so much Syma for bringing all of us home and for creating this sacred sisterhood.
Much Love,
Camelia healed her deepest wounds and manifested miracles for herself and her loved ones
This Training changed my life. It changed me. It's like every cell of my body has transformed with it.
During this 6 months journey, I've manifested so many things. It's like miracles and synchronicities have become "regular". I've manifested weight loss WITHOUT TRYING to.
I've struggled with body dysmorphia almost all of my life. But today, I love every part of myself, every part of my body. I love every part of my being.
I've also won the lottery multiple times these last couple months, after doing the Abundance Initiation!!!
I began this program feeling sad all the time without knowing why. I was depressed, and I was waiting for someone to love me and, somehow, to save me. What I needed was to come back to my sovereignty, and that's what this program helped me with.
Today, I'm a new woman. Today, I'm the Queen I've always wanted to be. In fact, I never thought I could become the woman I am today.
This program also helped me heal my deepest wounds. It helped me clear my limiting beliefs. Today, I feel free of my old self.
I've also healed my lineage. My mother and sister have healed long-held patterns in their work, money and relationships during my shifts. Sooo, yes, miracles have happened, and it is breathtaking to notice the shifts in everyone's life around me, not just in my own.
Syma is an incredible woman. I discovered her work after a breakup. At that time, I CRAVED feminine energy and read everything I could about this subject. But I kept craving this energy until I found her Awakened Goddess Training. I was in AWE and I KNEW that I was being guided to something bigger than me.
The Goddesses wanted me to wake up and to connect to the Great Goddess.I finally have. And miracles are now natural.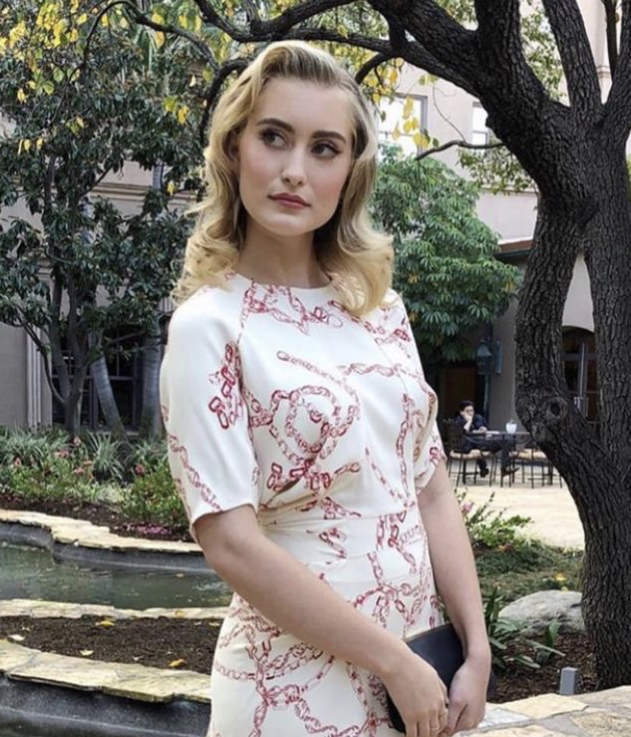 Actress Olivia reclaimed her Shakti, manifested her dream TV role and elevated all her relationships
I joined the program to reignite my shakti and harness my Divine Feminine power to heal my wounds and manifest my dreams by fully embodying the Goddesses within myself.
This journey allowed me to trust in the power of sacred sisterhood, the love of the Divine Goddesses and, most importantly the magic within myself and through that true miracles blessed my life.
There are so many miracles I experienced, I could truly list 20 for each life area!
The level of attunement and mastery I gained with myself has made me not only feel much better in my own head and heart but has beamed out and enriched all of the relationships in my life.
It has opened me up to receive more friendships, to care for friends and family, and it has especially made me a much better partner. I communicate more clearly, I give love more freely, and I receive love more openly.
Of course one of the greatest blessings has been manifesting my DREAM ROLE in my DREAM TV SHOW! I got so specific about what I wanted in a dream job and got exactly that!
I never in a million years thought I would get everything on my list but I did and I fully attribute it to this vortex. I had Syma, my sisters, and the Goddesses manifesting this dream with me and I am so awestruck by that magic. I am so blessed beyond words.
I could not be more grateful for this program. Meeting the Goddesses in this journey has felt like a reunion which has been one of the greatest gifts I know I will ever be given. The training and curriculum has been everything I have ever hoped for but never thought I would get.
I was yearning for a program exactly like this one that was bountiful and informative and interactive and challenging and uplifting and sexy and fun and empowering and beautiful.
I feel so fortunate that the Goddesses led me to Syma just in time to join. They knew exactly what they were doing. I now know that the Goddesses want me to have all I desire and they will always help me receive it.
Syma, you are such a beautiful gift to this world and I simply will never stop living in gratitude for your service to women. Thank you. For you, for this sisterhood you created, and for sharing your connection to the Divine. I feel like I am a part of something so much bigger than myself and in that I feel safe. I feel held. I feel loved. Thank you for everything now and forever. I love you.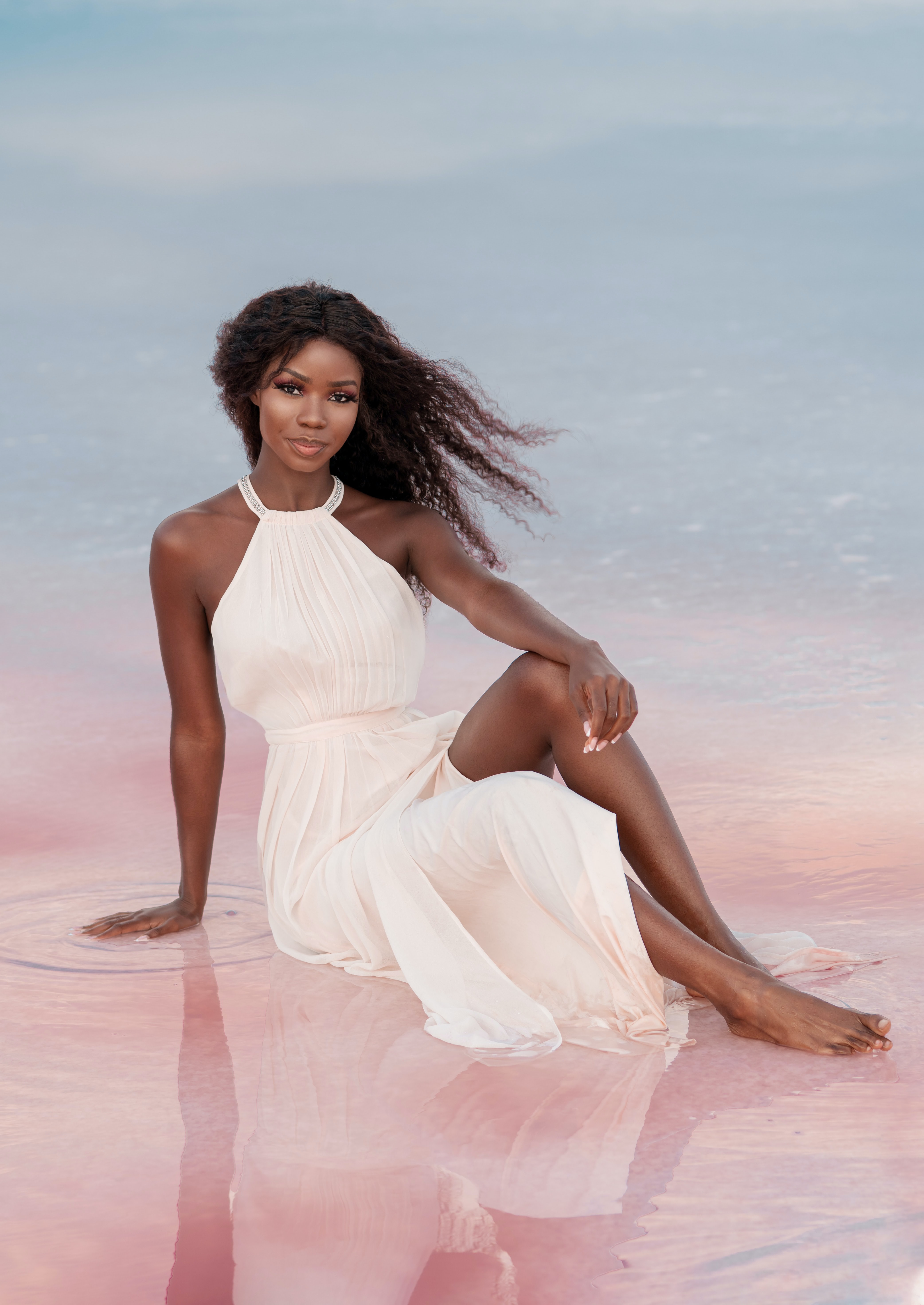 Ashley manifested her dharmic dream job, a new business, deeper love & wealth from Divine Feminine embodiment
This is a journey of a lifetime… a divine pathway of remembrance of Who I am, a living, physical embodiment of the Goddess Herself, with all of her inherent beauty, wisdom, strength, knowledge, capabilities, and abundance.
I have been called for several years to deepen my spiritual practice and to further explore my connection and embodiment of the Divine Feminine. I realized I needed a teacher and a community to help guide and advise me on this Sacred Journey back to embodying the Sacred Feminine that lives at my core. When I saw this goddess training revolved around Initiation, I received tingles down my spine.
All I can say as a graduate is that this works! This is magic.
The training increased my strength and confidence in who I am and returned me to the Source of Who I Am, the Source of all. I now have faith that I create my reality, and that I am a Co-Creator of my life with the Universe. I embody an increased trust in my ability to create MAGIC and MIRACLES. ✨✨✨
In my outer life, I manifested a new dream job the week before my birthday!
I also felt inspired and empowered to develop my own consulting firm.
I cultivated even deeper love and romance with my Beloved husband.
And I manifested greater, stable wealth (including a surprise $20,000 in December), and a dream, month-long vacation in Nicaragua!
I am so excited to continue working with Syma in the alumni program she created in response to our requests! Here's to our next level of love, magic and miracles with the Goddesses!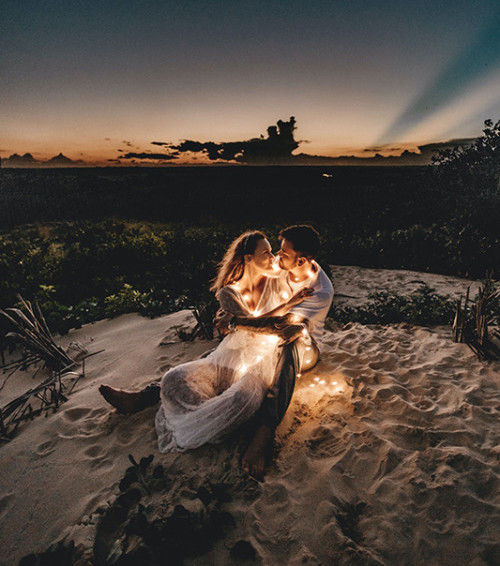 Karla healed her marriage and found her dharma by embodying her full Goddess self

My AGT journey was magical and life-changing beyond my expectations!
I joined the training hoping for healing in my marriage, my karma/past lives, and in my relationship with the Divine Masculine.
Through this journey, I healed everything I hoped to and so much more!
When I told my husband I was going to invest this much money ona "training," he was shocked. Now he thanks me every day and we are BOTH continuing to heal and flourish.
I now embody and exude love, acceptance, sacred belonging, purpose, rest, bliss, joy, pleasure, and peace.
I am living in my sacred Dharma.
This program is priceless. I am astonished by how aligned I felt in and through the initiations. Over and over again, it truly felt like a returning to the Goddess within and to my Full Goddess Self.
I expected healing, empowering, and transformation, but I didn't expect to feel SO MUCH like I found my way back home. It truly felt like a Sacred Returning.
For me, this program was worth every penny and so much more, to finally have a Divine Feminine working-theology that flows with who I am designed to be in this lifetime and how I've been living in relationship with the Divine all along.
The most powerful thing about it, is that it is Eternal. In connecting with and embodying the Goddess in such a transformational way, it changes the course of one's own life and ALL OF LIFE- forwards, backwards, throughout and beyond time! It is not just healing for myself, but also for the collective.
Syma is a masterful guide. Her teachings are divinely informative, so heart-felt, and clearly a gift channeled directly from the Divine. Syma generously and lovingly shares her sacred work and shows up fully present, embodying her wisdom as she teaches. She is such a gift.
I am forever changed and forever grateful.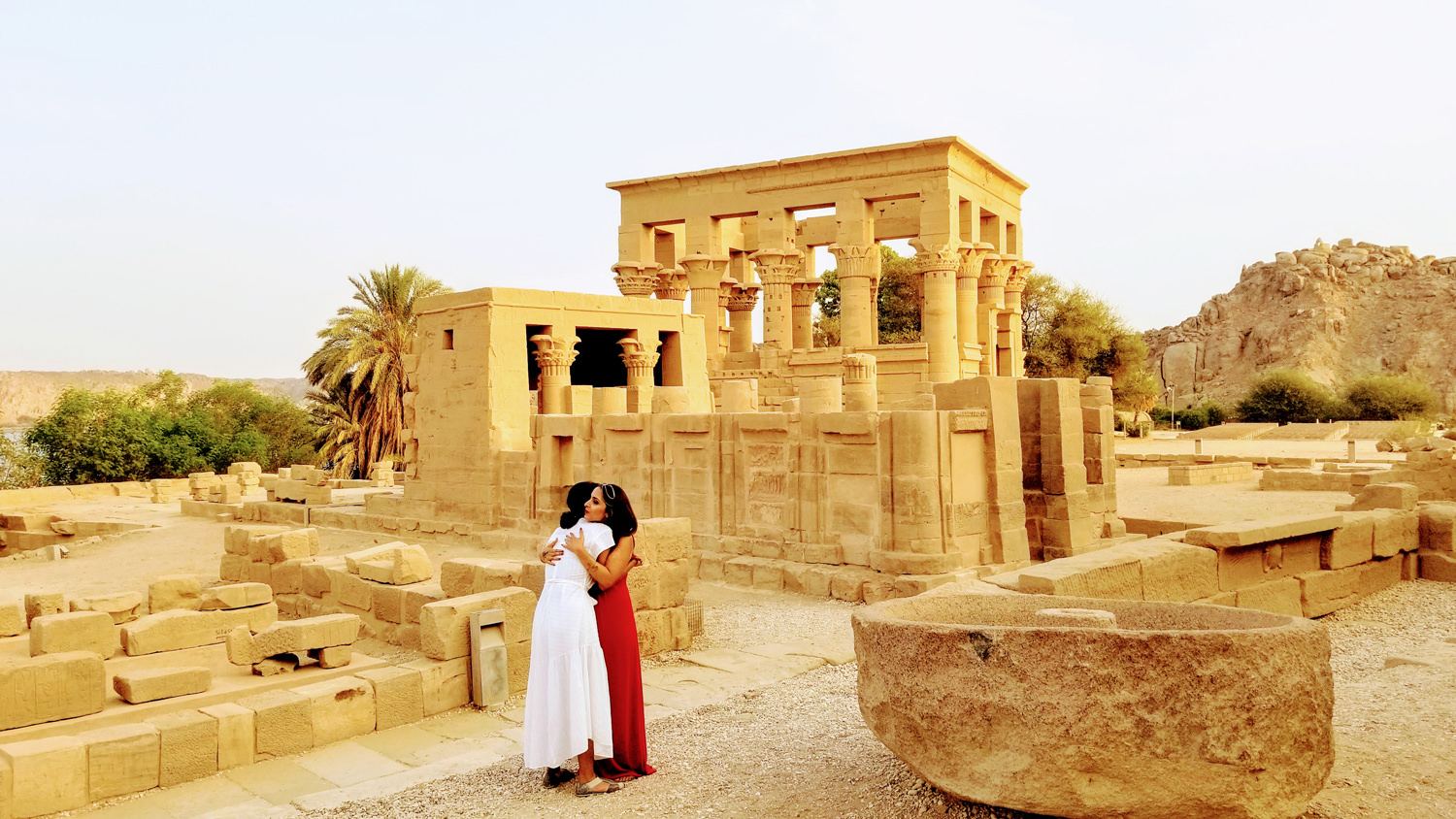 Francesca Released Masculine Burn-Out & Manifested Freedom, Abundance, Love, Travel & Sacredness from her Feminine!
When I started my Goddess work with Syma, the stress of my corporate career made me feel like I was falling to pieces. Syma picked me up and put me back together again (literally!). After I healed physically and emotionally, I finally gained the courage and strength to leave my successful but stressful career behind, feeling grateful for all its gifts.
Through her in-depth Divine Feminine coaching and healing, Syma helped me prepare me for the next chapter of my life, and the miracles started flowing.
Our work helped me co-create a life of deep purpose, work in a way that brings me abundance and so much more time to do the things I love and value, including spending more quality time with my family and friends, the freedom to travel whenever and wherever I want (including manifesting the Egypt and Peru Goddess retreats with Syma!), claim Fridays as my personal self-care days, and rest and play and enjoy life's many blessings.
While I wasn't looking for love, the Goddess work we did (especially with Aphrodite and Hathor!) must have activated my inner love Goddess, as love found me anyway through my sacred (re)union with my beloved soulmate!
Syma is an incredibly gifted coach, and one of the best coaches with whom I have had the privilege to work. She helped me rediscover myself, and taught me more Goddess modalities to help me ascend on my spiritual path.
I will always be filled with infinite gratitude, love and awe for Beautiful-Angel-Goddess Syma, for teaching me how to live more authentically and consciously from my Goddess self; I feel full of light, love, grace and balance!
Blessings to you always!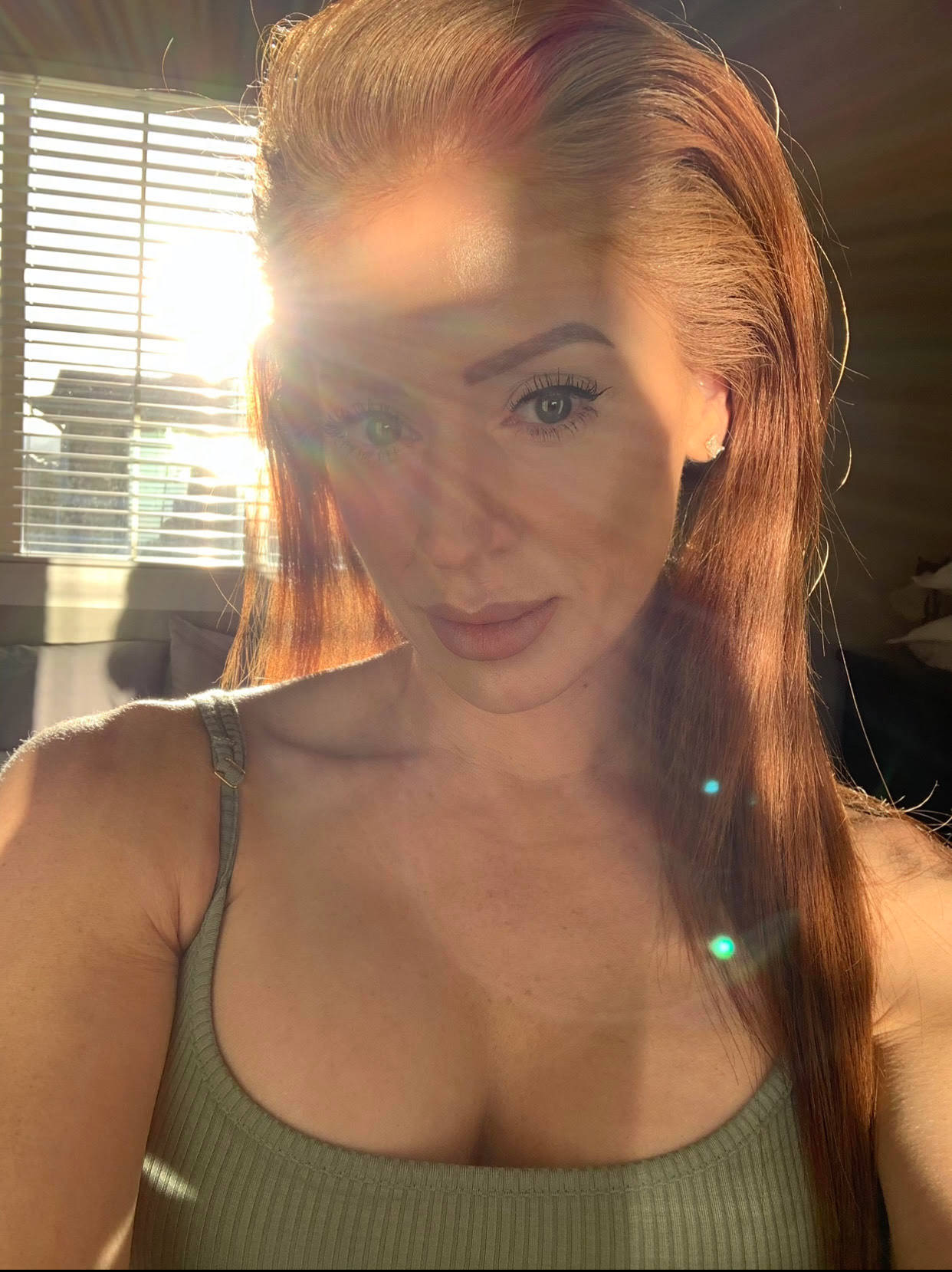 LeighAnn manifested a beautiful Divine Masculine man, greater abundance and family healing through her Divine Feminine magnetism
This journey ended cycles, shifted timelines, and brought me miracles in just 6 months! It was a sacred journey of remembrance of Who I AM.
I've been on a self-discovery journey for over 10 years and have done some really deep and beautiful work that led me to Syma and then to Syma's "Awakened Goddess" program.
When I joined the program, my #1 intention was to manifest my beloved. I understood that I needed to clear personal blocks, learn how to self-love more, and manifest support in my business before there would be room or the ability to manifest my beloved king.
I was ready to undo all of the masculine "doing & action" programming to receive my desires and learn the way of the Divine Feminine. I also wanted to harness my magical manifesting gifts but needed someone like Syma, who already embodies all of these ways of being, to teach me "how."
Here are a few of the many blessings and manifestations I received during this training:
Ended the cycle of attracting unavailable men. Instead, I magnetized in a beautiful divine masculine man who treats me with love, respect, consistency, and adoration.
Ending the cycle of working hard to succeed. My already successful business has continued to thrive and abundantly flourish while I've started to work less and exert less energy by aligning my business with my moon cycles and feminine energy!
The monthly revenue goal that used to be a huge celebration when I reached it, has become a reoccurring thing and a new set point.
As a business owner, finding and keeping good employees used to be one of the hardest parts of owning a business. Through this program, I manifested support into my business.
I used to get bad PMS and cramps before my cycle. Now I'm in-tune with my body and my cycles. I honor & understand them. I no longer have unbearable cramps, tenderness, etc. I now use this time to my advantage to create even more magic and abundance in all aspects of my life.
Healing family relationships and learning to set & hold healthy boundaries in all types of relationships.
Receiving an unexpected $20k tax refund!
Then there are the priceless inner gifts…
I feel true self love now. I am more confident in who I am than ever before.
I am softer. My heart is open.
I've Always had a solid relationship with God, my angels and guides. This journey has strengthened and expanded my connection in a whole new way.
The world is reflecting back to me, "Who I am."
I actually want to do the whole program again! I want to re-listen now that I am at this whole new level of being so I can continue to grow and ascend.
Words can't express the gratitude I have for Syma and this journey she created for us. It has been beyond Magical.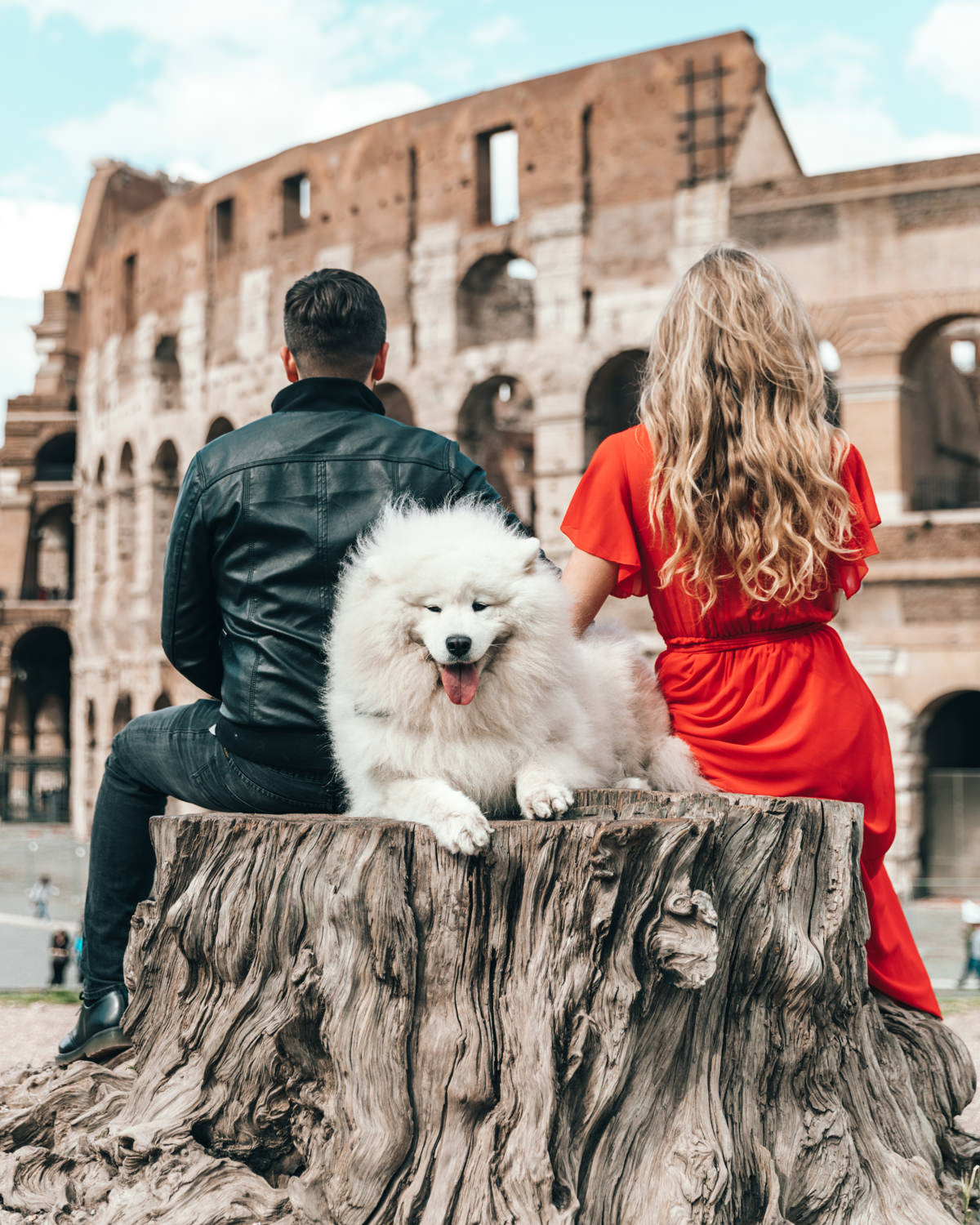 Amrita Healed her Blocks & Manifested her Dream Husband, Job, Home & Travel!
During my work with Syma my life has continuously transformed. Syma has helped me overcome anxiety and release blocks, manifest my dream job, move to my dream location in California, and manifest and marry my dream man. We bought our dream house, travel the world and adopted our fur baby puppy!
Syma also helped me heal my grief when I suddenly lost my mom.
Even though I have only met her online, I feel like I know Syma in person. She is someone I can share everything with, knowing I won't be judged and would be guided in the most empowering and effective way.
What's Included in Your 6-Month Journey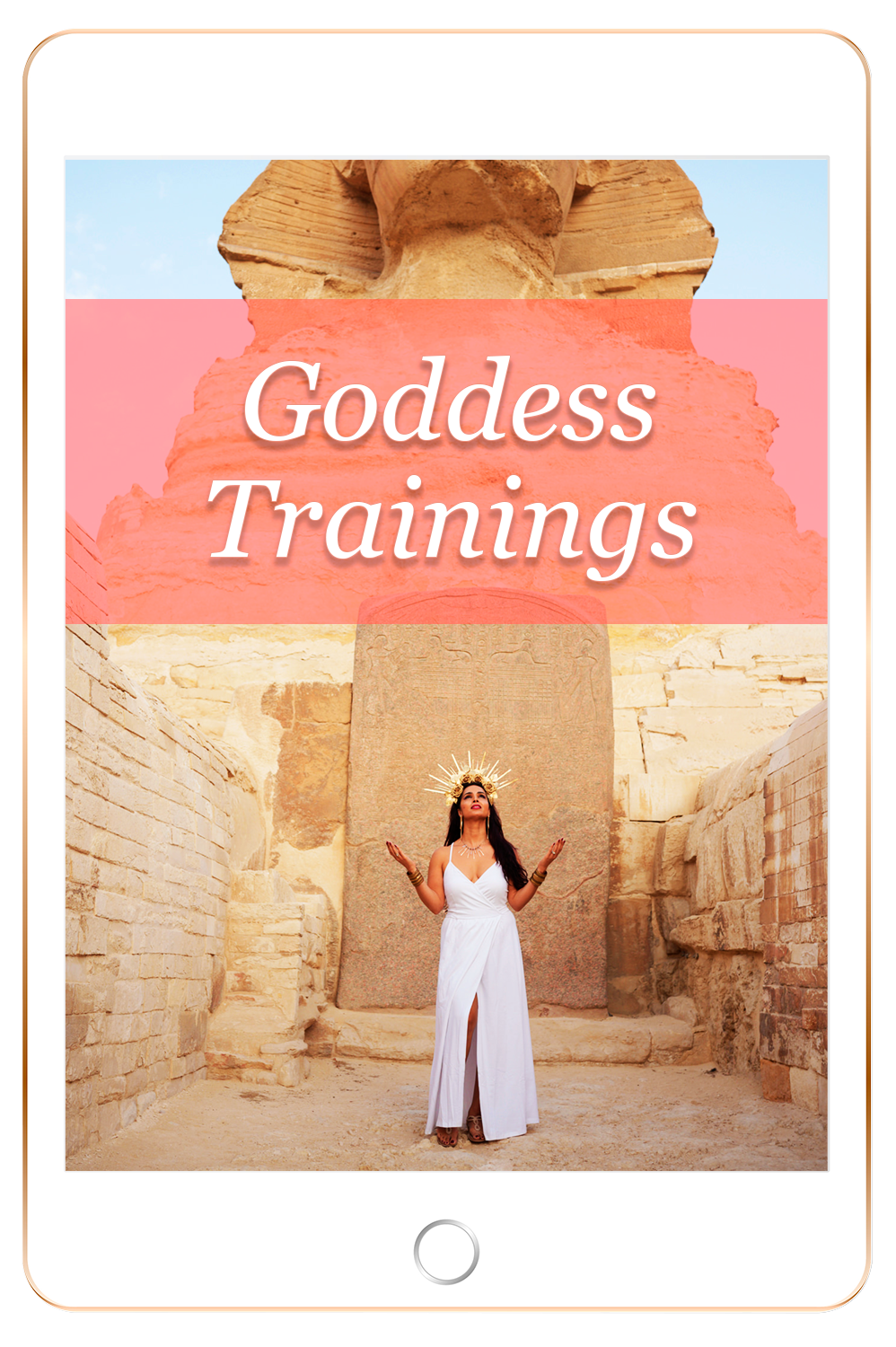 13 Goddess Initiation Trainings, 2-3 Hours Each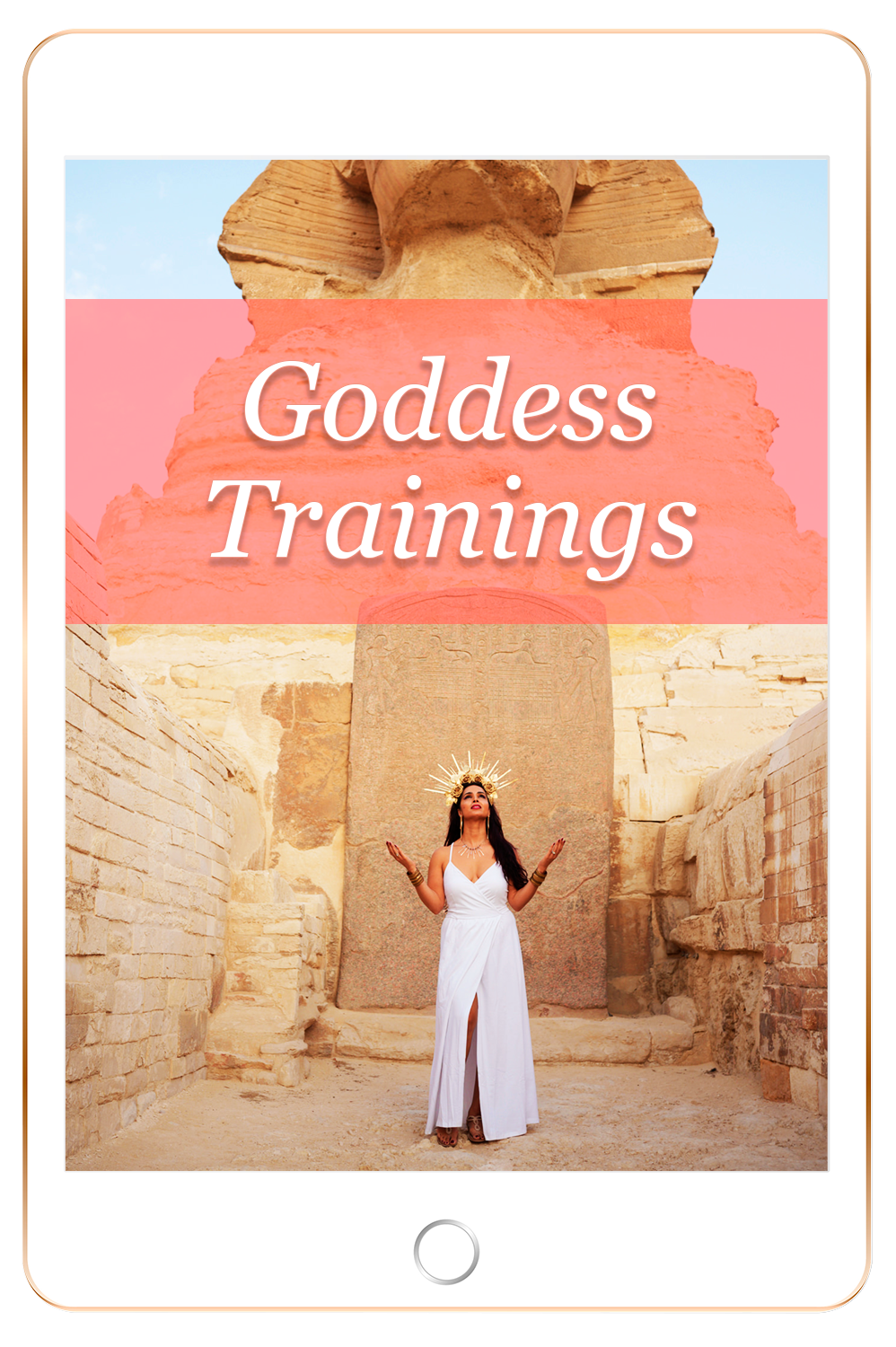 Receive lifetime access to 13 pre-recorded video teachings to take you through an alchemical and progressive process of complete transformation with a circle of Goddesses in each session.
Schedule:
Sessions are released bi-weekly every second Friday once program begins.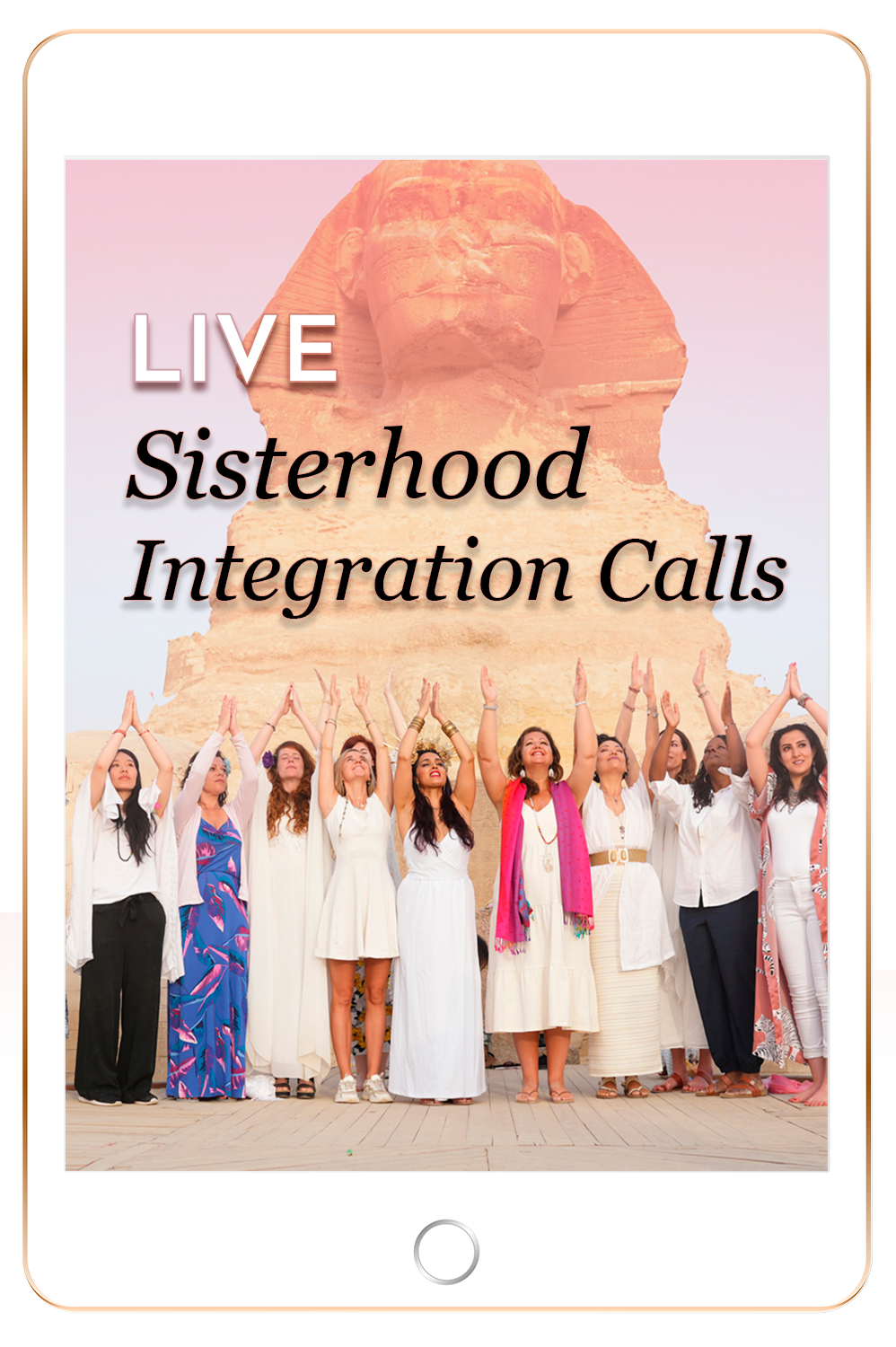 13 Live Integration Calls, 1.5-2 Hours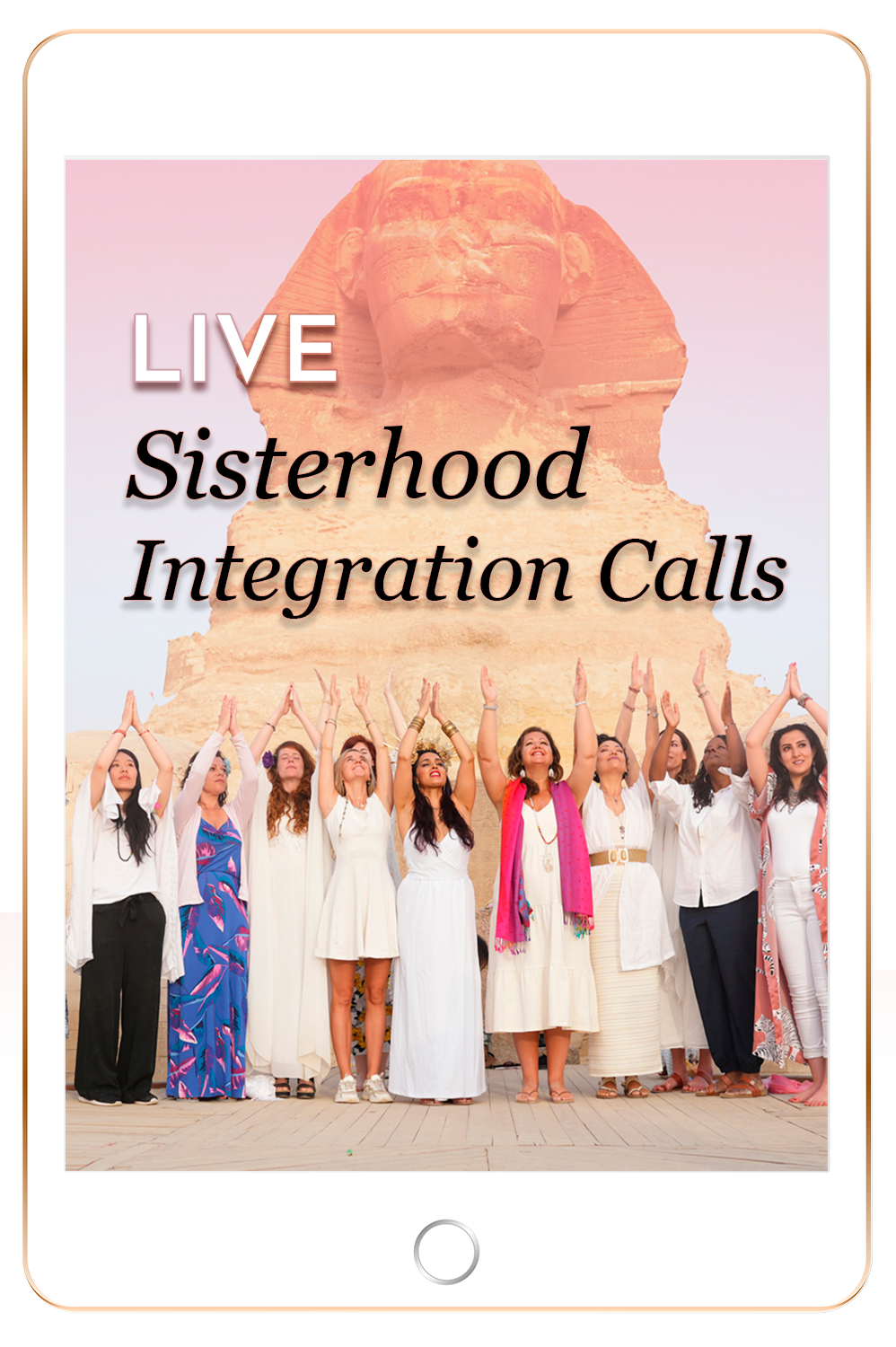 Receive live transmissions and integrations from the temple portals of Goddess Isis and her Sister Goddesses through every initiation. We will ritual together as Priestess Queens and co-create a vortex of amplified power, magic and miracles through our beautiful sacred sisterhood.
Schedule:
Biweekly live video Zoom calls will run every second Thursday at 12 pm EST.
You will receive lifetime access to the calls to rejoin the rituals whenever you desire.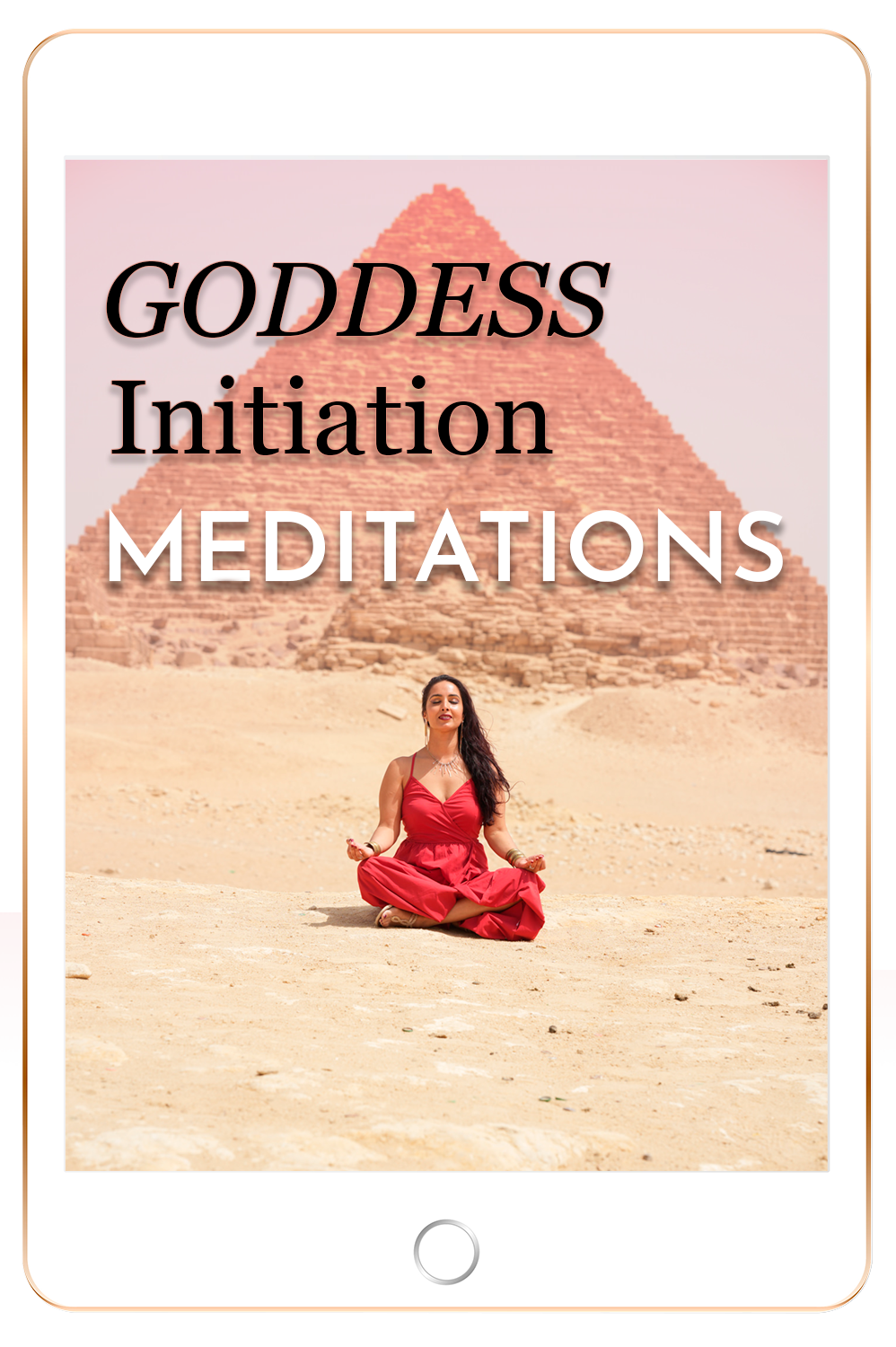 13 Goddess Initiation Meditations,
30 minutes each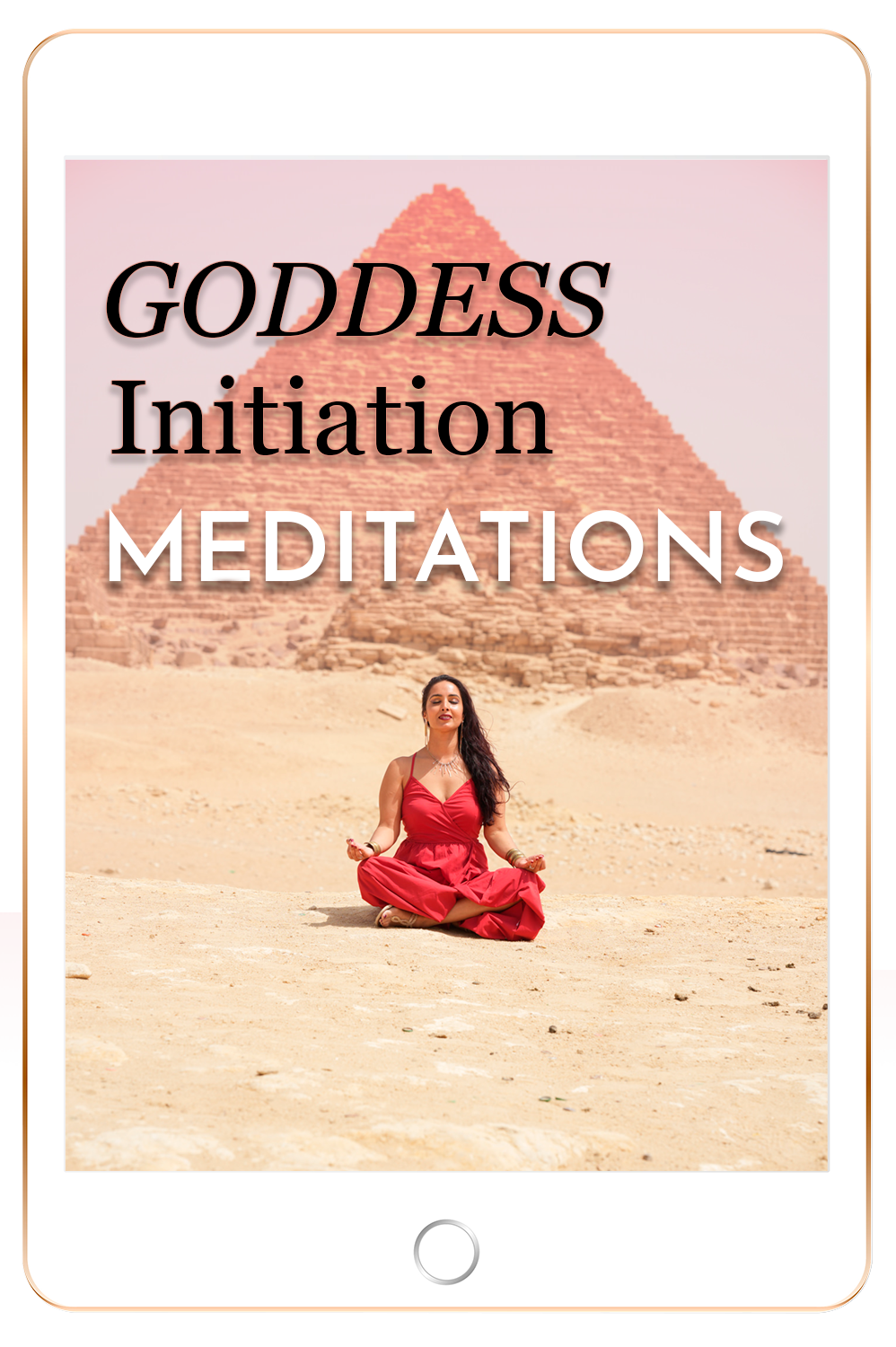 13 downloadable Goddess activation audio recordings following each training to listen to between each initiation.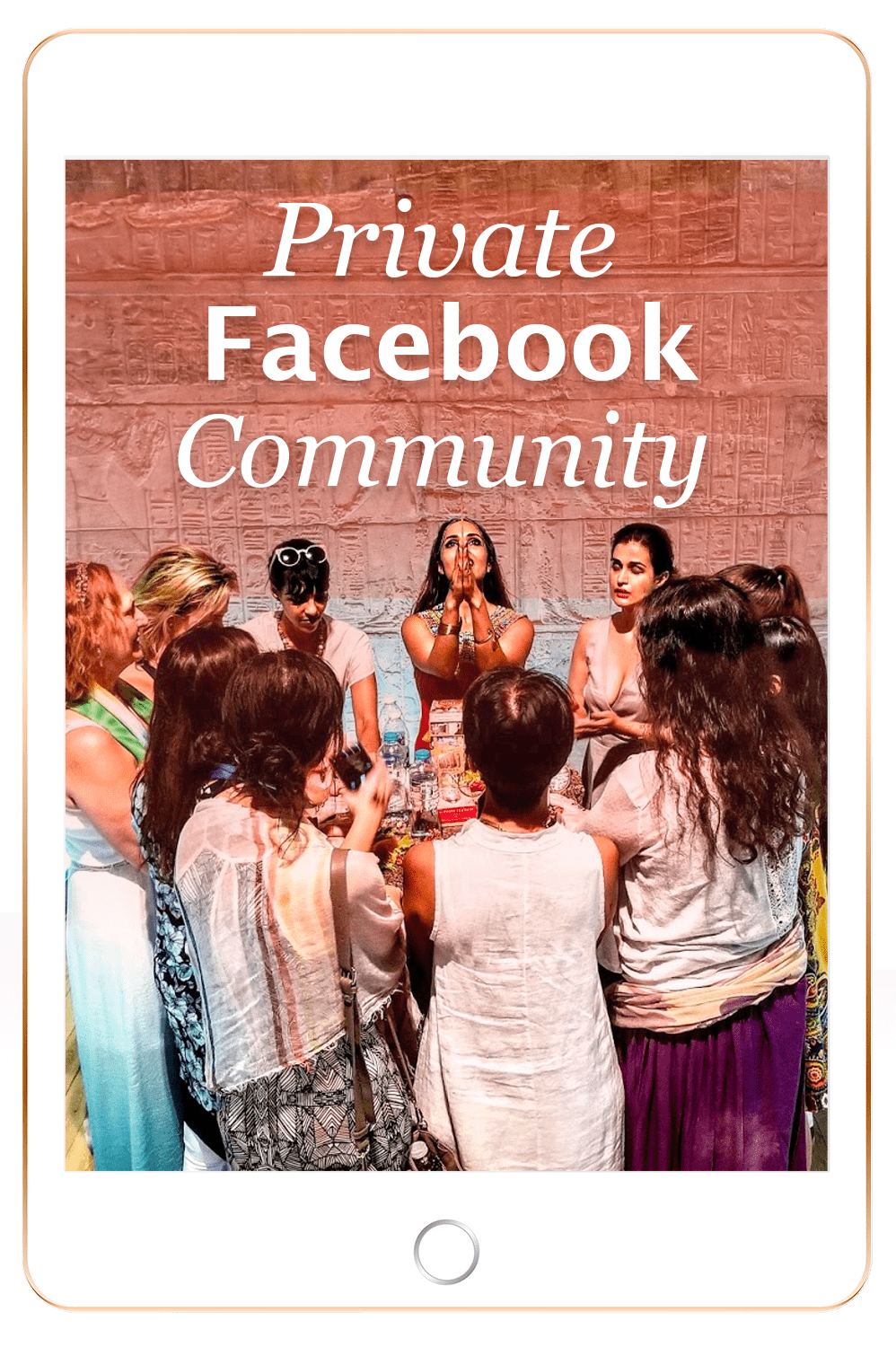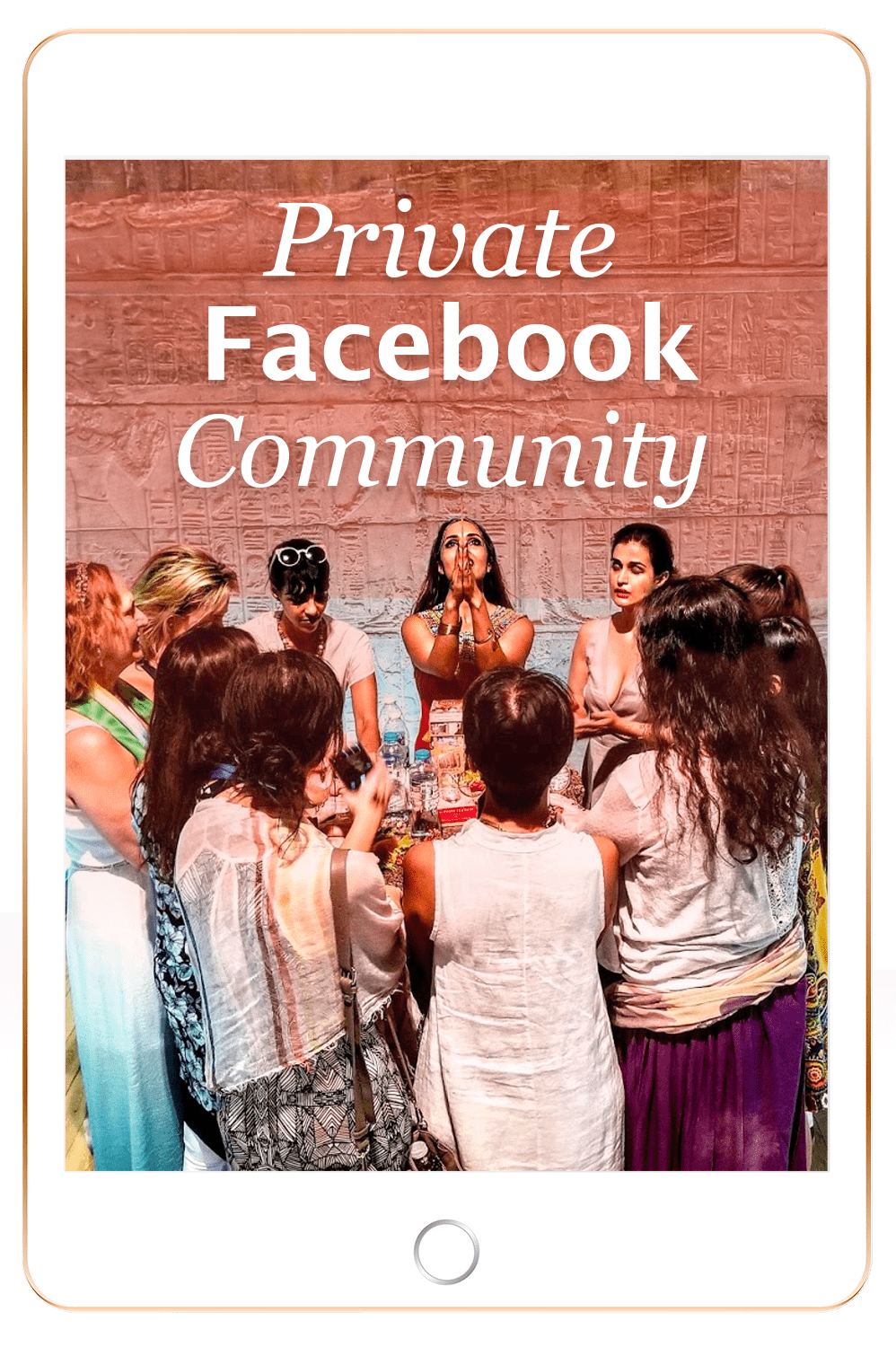 Private Facebook Community
Get loved up by your new soul-sister tribe and share even more magic in our private Facebook sister community.
PLUS
You'll also receive these Goddess Gifts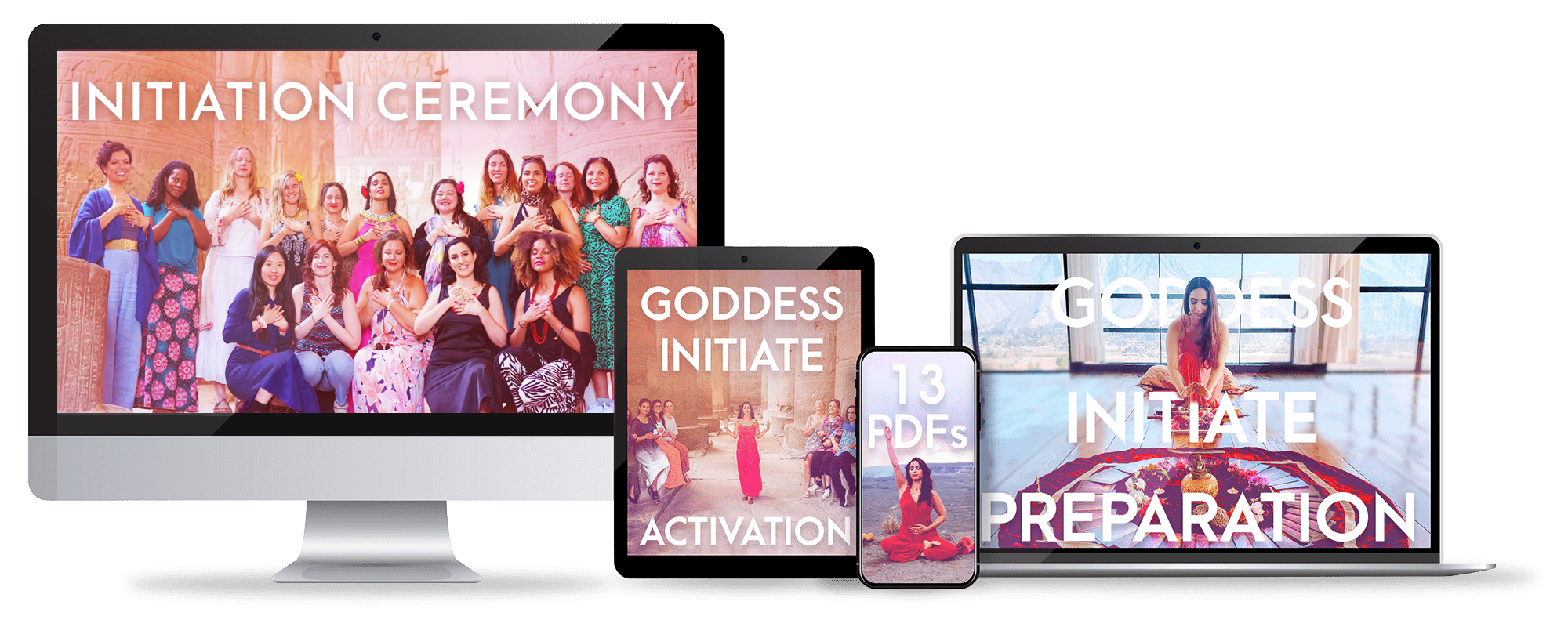 Bonus #1
13 Goddess Activation PDFs
Receive a downloadable PDF for a sacred teaching, ritual, or practice to further deepen your Goddess work through each initiation.
Bonus #2
Goddess Initiate Preparation Session
A bonus welcome video recording to learn secrets of Goddess Mystery School traditions, establish your sankalpa (sacred intent), assess where you are and what you desire, prepare for the journey, clear resistance and optimally prime you to receive all the Divine Feminine healing and miracles that await.
Bonus #3
Goddess Initiate Activation
A powerful guided initiation meditation to prepare your mind, body, heart, energy and spirit to embrace the most potent transformation in the journey ahead.
Bonus #4
Live Welcome & Initiation Ceremony
Embark on your journey with a beautiful opening celebration circle with all our sisters.
Bonus #5
Post-Journey Integration Module
A bonus module to integrate your entire journey and continue to live from your awakened power, light and gifts beyond.
Bonus #6
Graduation & Celebration Ceremony
Let's celebrate the culmination and completion of our journey in this blessed bonus closing call!
Sacred Pricing
$8888
Special Pricing until Friday June 16
$6666
Payment plan option
$1999 x 5 months
total $9999
Special Pricing until Friday June 16
$2222 deposit
+ $1111 x 5 months
total $7777
Divine Pay in Full Bonuses: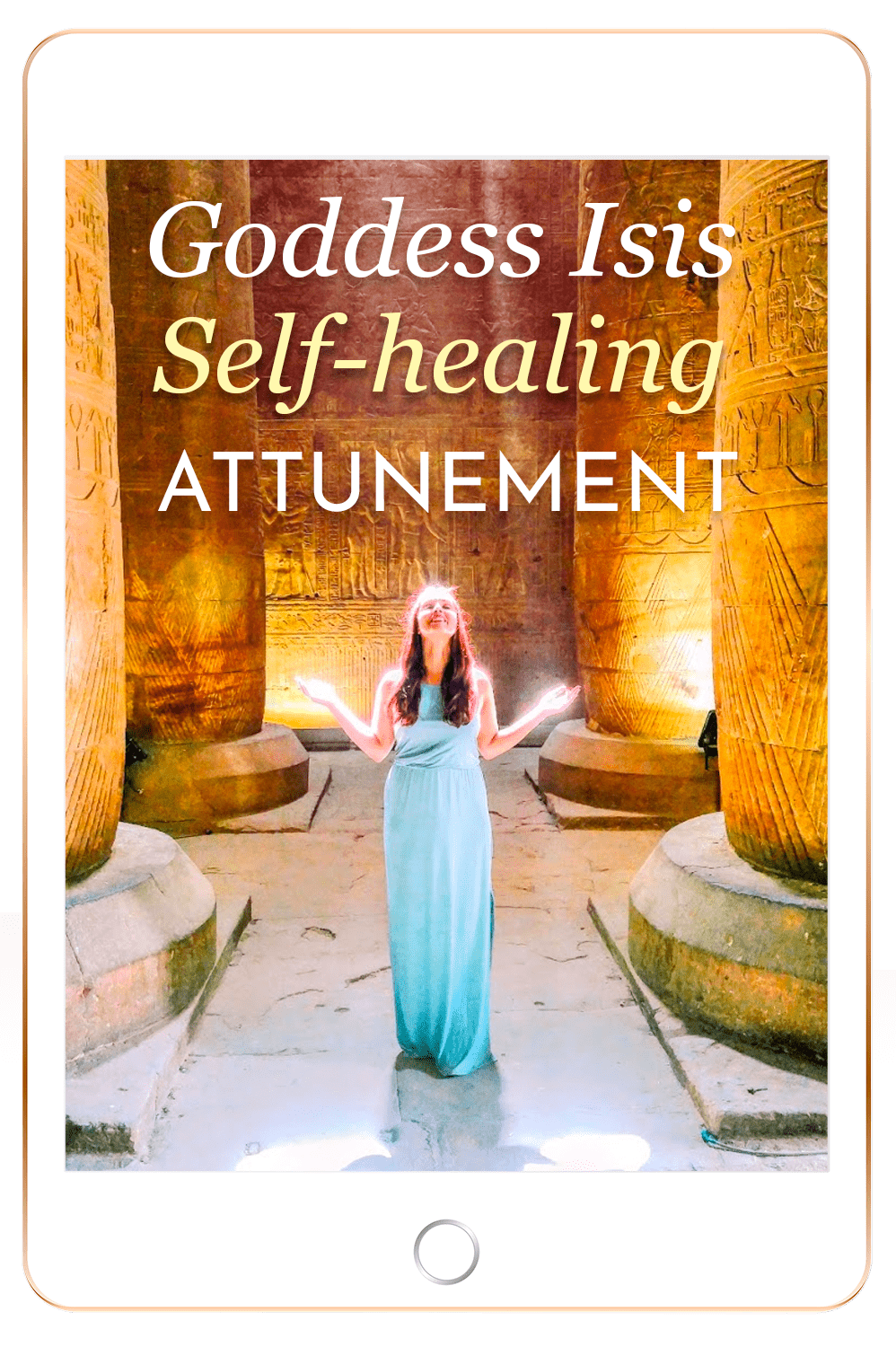 Bonus #1
Goddess Isis Self-Healing Energy Attunement
Receive a life-changing self-healing Priestess initiation from Goddess Isis and her sister healing Goddesses through a pre-recorded video temple transmission channeled by Syma.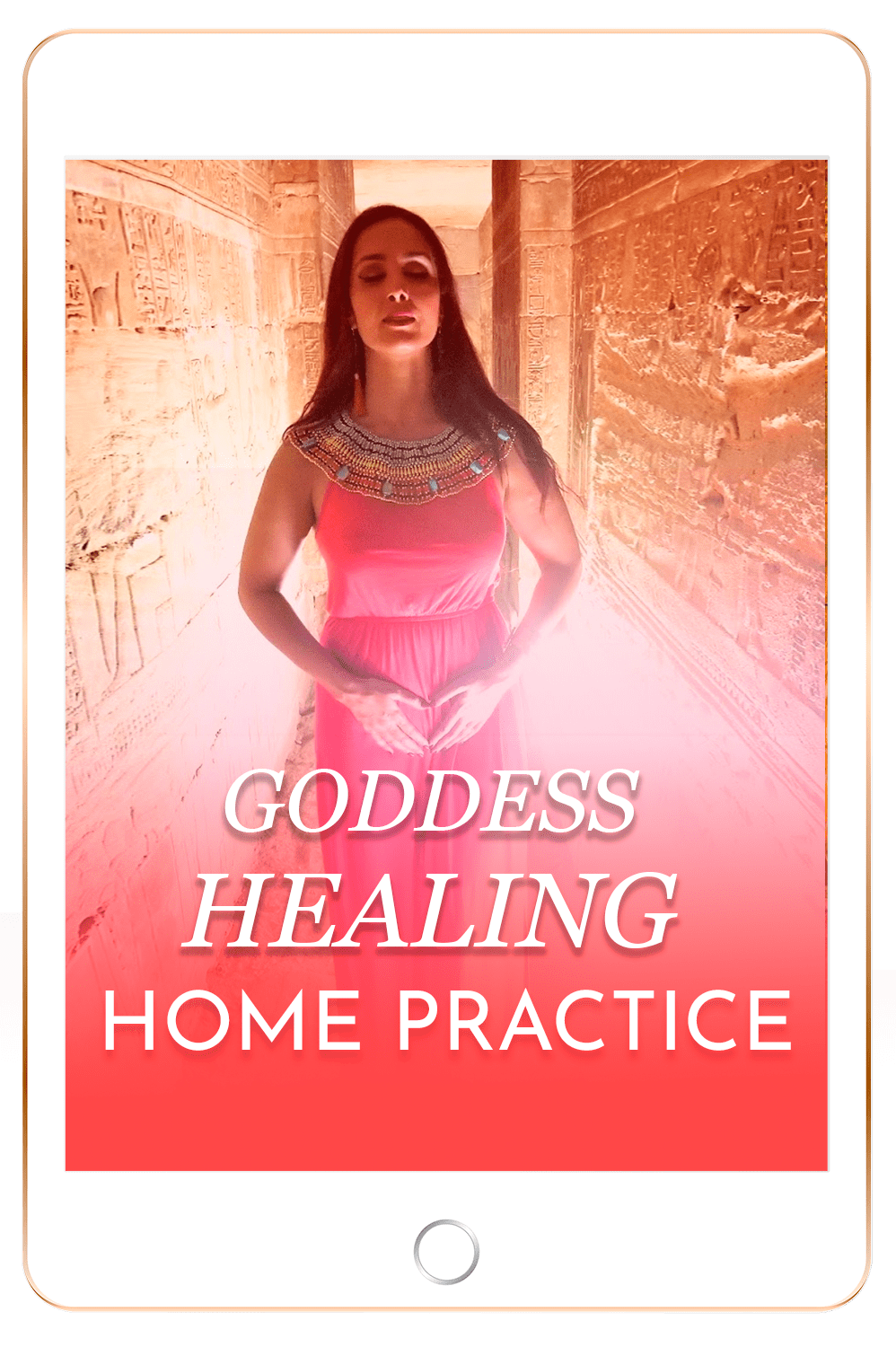 Bonus #2
Guided Goddess Energy Healing Home-Practice
Get a step-by-step guided instruction video by Syma to support yourself with personal Goddess energy healing treatments throughout the journey and beyond.
Client Testimonials: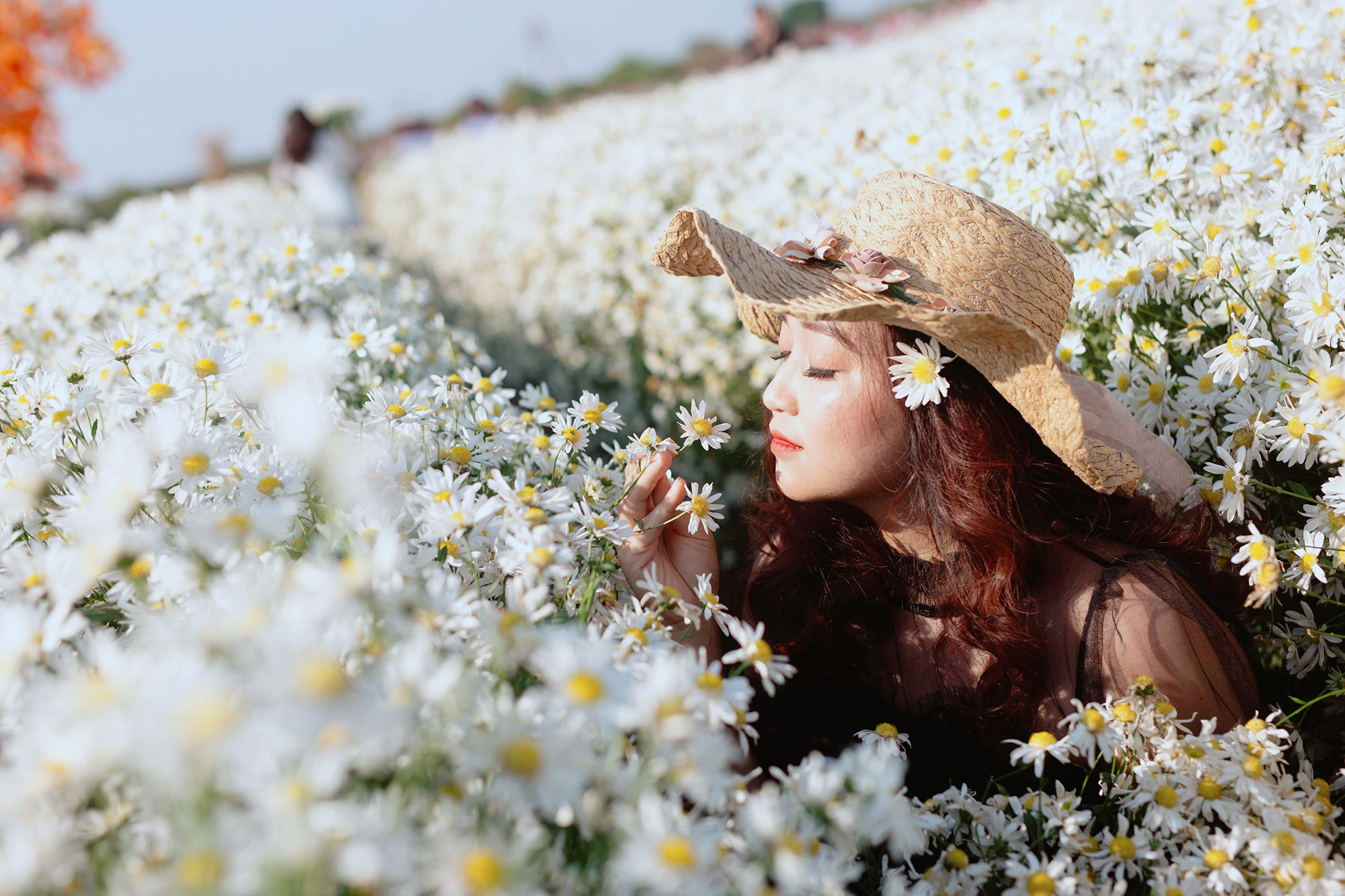 Jade healed her family and inner child wounds, found her purpose and manifested magical money!
This training is life-altering, earth shattering, radical transformation and magical manifestation!
I joined the training to clear repetitive patterns that sabotaged my life and I didn't know why it kept coming back. Plus, I wanted to connect with the Goddesses on a deeper level to heal my past wounds, create my best life on my own terms with the Goddess's wisdom, and manifest my Divine Masculine humble King and will be happily married.
Syma, your wisdom and guidance helped me heal my heartbreak and believe in love again and that I believe I am worthy of true love, healed my belief that I can manifest anything I desire!
Even though you already helped me heal so much when we worked 1:1, through the power of this program I experienced love, miracles and manifestations at a whole other level!
Every initiation was playing a big part in my life and I have found myself healing profoundly in each one.
My wounds with the masculine have healed on the deepest levels along with embodying my feminine receptivity. I am manifesting my beloved humble King and I can't wait to meet him soon.
Now, I belong to a sisterhood that I felt most safe and accepted in, which was part of the healing of my mother wound.
I healed my money wound and manifested $10,000 and then another $8000 effortlessly!
I have heightened my spiritual skills with the Goddess training and I have never felt so sure about my path until I said yes to this training. I have found my divine purpose that the Goddesses are helping me fulfil with faith and abundance.
I have claimed back my Inner Feminine Power and my faith is now SOLID.
Syma, you created this training in a magical way. Everytime I watch you teach, I literally feel like a living Goddess is teaching me, guiding me, and mentoring me. My soul has been yearning for this mentorship for a long long time and you appeared. Thank God Goddess that I found you!
My only complaint was that I didn't want to graduate, because I didn't want it to end! More than anything, my gratitude for you is limitless

The training felt like a living dream, and now I am living the dream!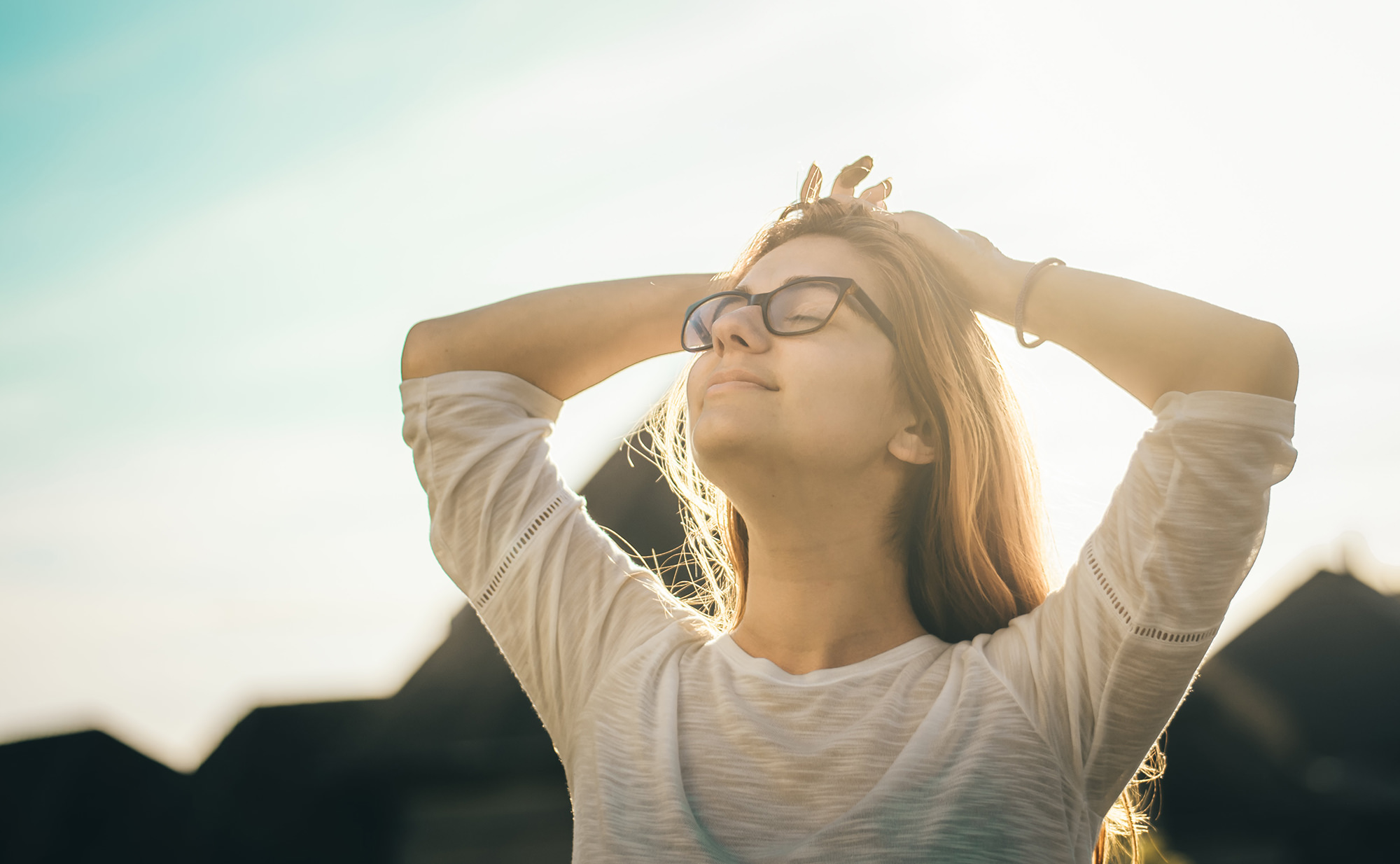 Kimberly collapsed time and finished her Phd, healed her heart, and manifested all forms of love and support!
This is the most potent container of magic, miracles, and manifestations I've ever witnessed for myself and the soulmates I gained as sisters.
I knew I needed to connect to the Goddesses much deeper because I had been drawn to this work for years. At the time this training began, my intention primarily was to heal from all the pain I was going through with their guidance, and to find clarity on how to move forward after academia. I knew I needed to learn to lean into my feminine energy as my security and strength because relying on my masculine was tearing my body up—literally.
Almost instantly, as the training went on, my intention also became about celebrating and unleashing what I knew my strengths were as a Goddess, too, which was a beautiful surprise.
My greatest inner healing was piecing together my heart after losing the most sacred bond I had ever felt. The anger has all been alchemized into gentle but firm boundaries and unconditional love.
Another inner shift was healing from depression and anxiety. Every day in this training I felt myself become more healed, more energetic, more connected to nature, more relaxed and in the flow state, more patient, less reactive, more in the state of love and presence, and so much more. I couldn't even drink coffee by the end cause my vibe was too dang high so naturally!.
I also manifested money, healed relationships with men and women in my life, attracted immense support and abundance of gifts to celebrate my graduation, and I'm only allowing in mutual, reciprocal, deep friendships now—especially the friends I made in this training!
Another amazing miracle was finishing my dissertation within 6 months after a 10 year long path in acedamia! And having my sisters call me Dr and celebrate me on my birthday made it all the more magical!
By the end of this process, my entire academic committee was supporting my future career as a writer, Syma even intuitively saw me write a book before I mentioned anything! I feel a deep trust in all that's unfolding on this path.
I swear there is so much more, but I'll stop it here for now!
Syma, I'm crying just thinking about how to possibly put into words how to thank you. Got an English major speechless over here. You changed my life, period. I am so grateful, but that doesn't cover it. I pray to honor what you've shared with us for the rest of my life. I love you.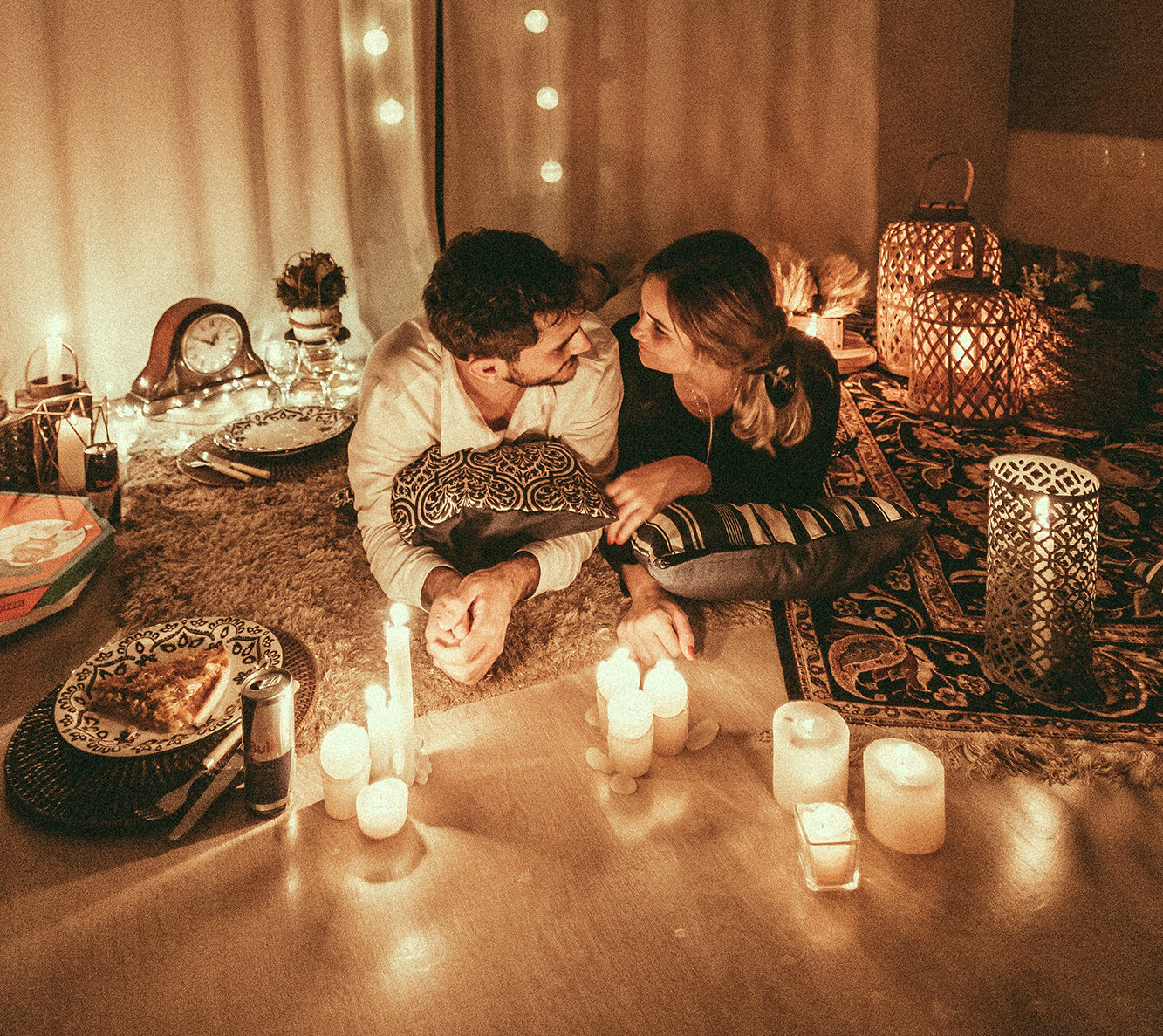 Arna replaced self-doubt with self-trust and finally bought her dream house!
I have worked with Syma for years and she already helped me manifest my soulmate husband, dream job and location. I was so happy to continue my journey with her when she offered this training to manifest my dream house and fertility. I was curious how it would be different in a group dynamic.
I am so glad I elevated to the next level with Syma!
Her vortex is so powerful that like other sisters I experienced healings and miracles happen just by BEING in it, even when I fell behind on the initiation or missed a call!
I manifested our dream house in an insane and near impossible real estate market in San Francisco. I also experienced other leaps with my health and fertility journey.
I have found that no matter how long I struggle, when I work with Syma, my healings and miracles always inevitably happen, and I am loved, supported and celebrated at every step.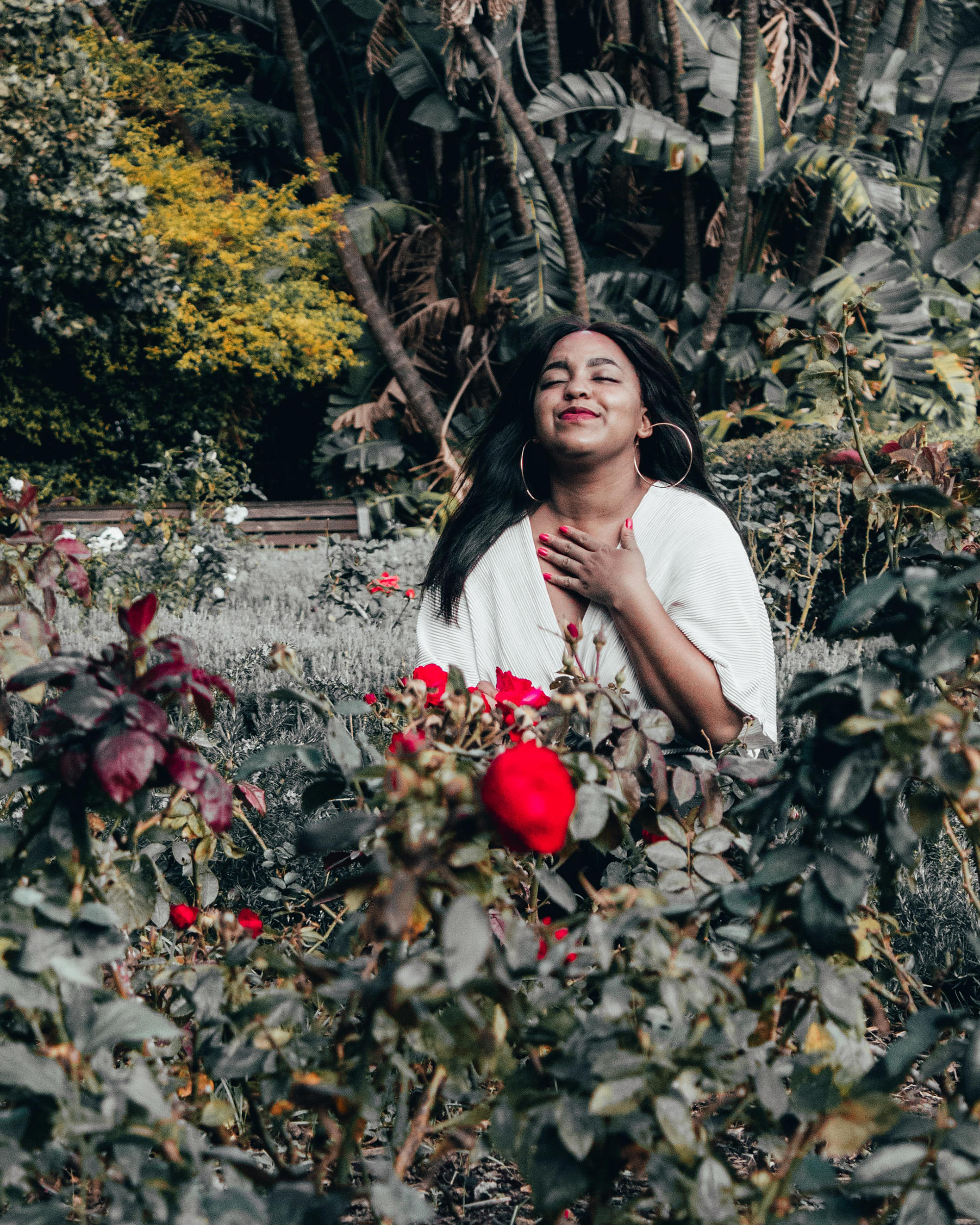 Matanda honed her Priestess gifts, magnetized love and abundant opportunities!
This training is a wonderful experience of Goddess activation, sacred sisterhood, and self-actualization.
I had a threefold intention going into this process: to increase my success & abundance, cultivate self-love, and deepen my connection with the Divine, and I was blessed to cultivate them all.
I also amplified my spiritual gifts. My card readings have gotten a lot sharper. I've also been feeling more connected to the divine through my meditations and devotions. My dreams have also gotten more vivid.
I've manifested a bunch of job opportunities and abundance to repair/replace various tools I use in my work. I know this is just the beginning of a big shift in my life!
And a friend surprised me with a love confession during the program! It was so fun to celebrate with my sisters as we started exploring this exciting new level.
This program has been extremely supportive and its structure so convenient. I loved that we can go through each module at our own pace and integrate our own experience at each group call. The bimonthly calls have been the big highlight as I get to listen to other people's stories and experiences as well as share mine, feeling so held and healed through the power of this vortex.
All I can say is thank you. I'm so grateful that I got the chance to work with Syma and this group. I hope we get to have a pilgrimage together as soon as things are safe!
Sara reclaimed Divine Feminine Sovereignty during deep healing and transformation
The Divine Mother re-mothered me through Syma and this program.
I felt the program was an opportunity to heal, to come completely home to myself. I had never spoken to Syma and had never read her book. I rode a current Goddess Isis was creating for me, into the vortex.
I did not know anything about the Divine Feminine sovereignty and embodiment that I now know as Mine and Ours through this journey.
Understanding my life's unfolding in the eyes of the divine feminine, Extraordinary. This has been the one school I actually felt at home in.
Understanding my Empath nature and feeling less alone in the profoundly powerful yet isolating path as a sensitive, has been an EXTRAORDINARY gift.
This program is a prism. An experience that was defining but sweeping, and safe and exposing, and both deeply solitary and completely collaborative.
It is obvious that in Syma's creation of the program, it was both deeply thought-through as a structure and divinely inspired as an experience.
Syma, thank you for stepping into your gifts. Thank you for braving the unknown. Thank you for living and leading from your power. Thank you for helping me survive, for helping me heal, and for holding my soul's hand.
I love You and from the depth of my divine feminine soul, I thank You. If I have helped women see themself in a new way with 1/1000000th of the light that this training vortex and program helped me see in me, I am a blessed Goddess indeed.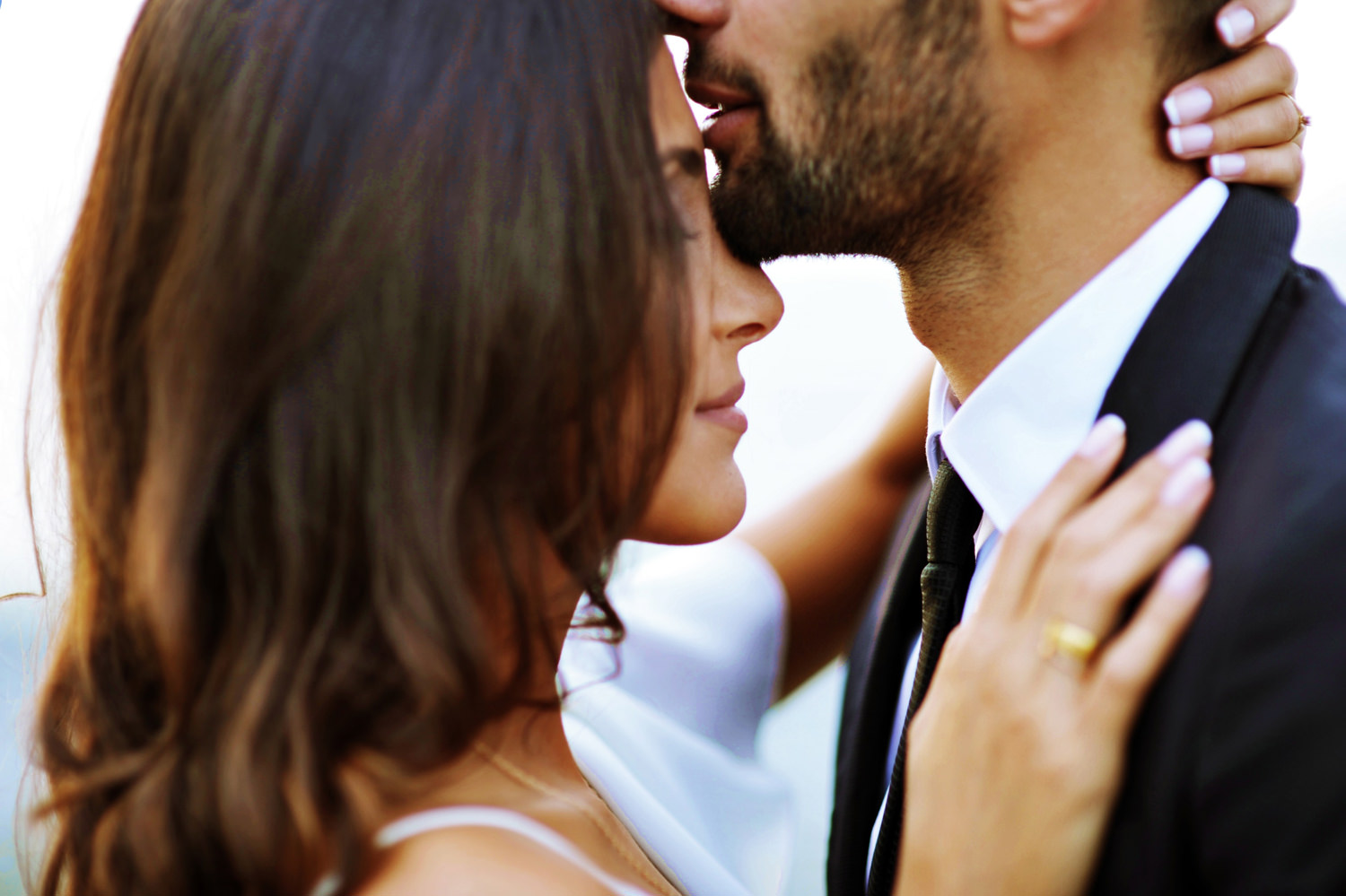 Reyna Manifested her Soulmate in 3 months, Married him in 1 year!
All I can say is Syma's Goddess program was life-changing. It opened my eyes and made me foremost fall in love with myself. I realized how I was holding myself back and I finally embraced realization that I was a Queen Goddess and deserved to be treated like one! I finished the program in April, a day before my birthday and was ready to take my teachings/ learnings and put myself out there again!
I am happy to say that 3 months after graduating Syma's program, I met my soulmate & King and we got married the following May. My wedding altar was actually designed directly from one of Syma's session meditations!
I want to thank Syma from the bottom of my heart for all her love, support, and guidance in this transformational life changing journey that helped me become a Goddess and share my life with my beloved King.
All my Love,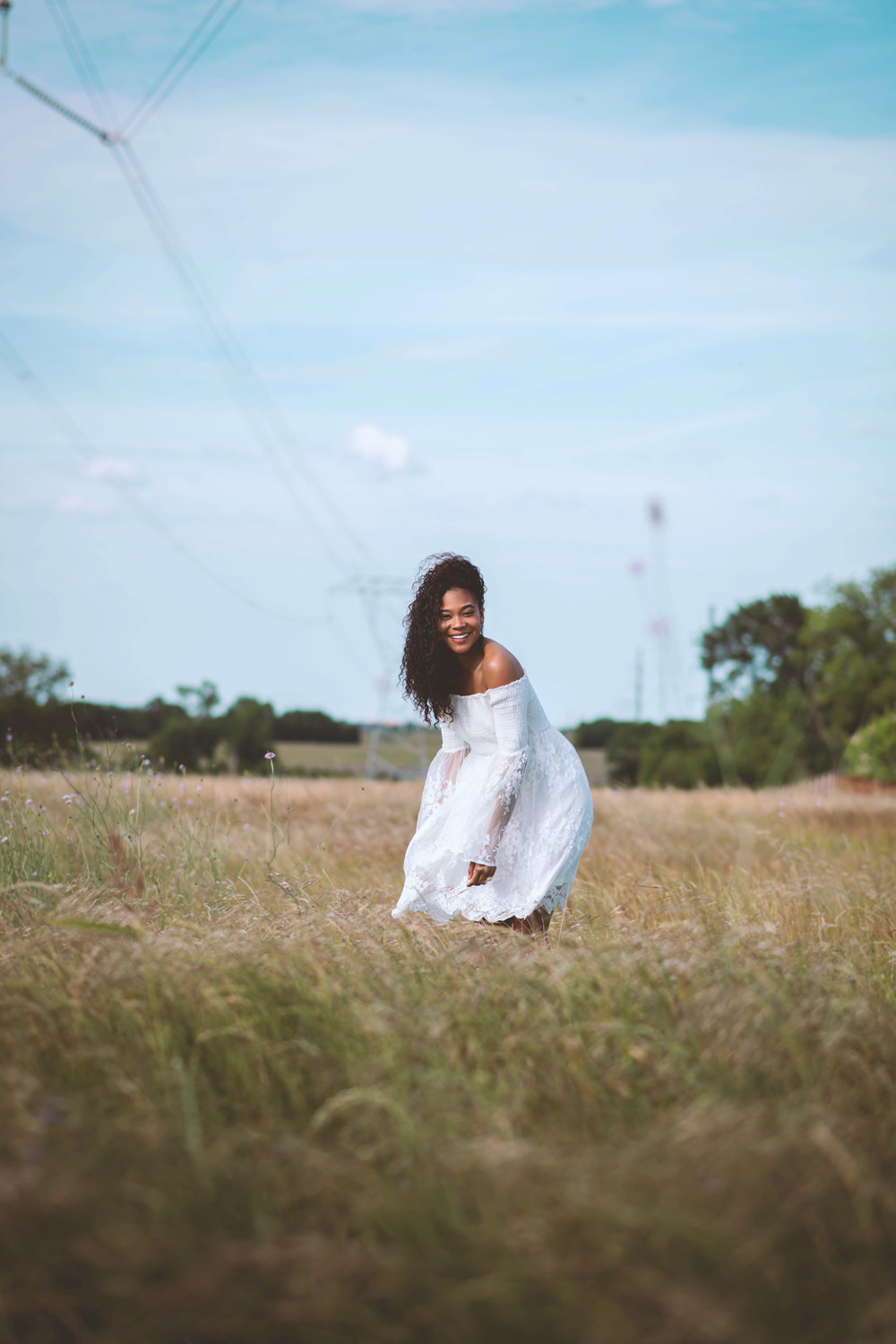 From Depressed to High Priestess: Nina Healed Sexual Trauma & Reclaimed her Feminine Power
Syma helped me heal some heavy traumatic experiences and imprints. Before I met Syma, I was experiencing a lot of fear and sadness, and not attracting the things I wanted in life. I knew I had some deep wounds that I needed to heal.
Having Syma introduce me to the Goddesses has been such a blessing in my life.
Syma's Goddess Training helped me attract more abundance in my life and have more self-love, confidence, set boundaries, have stability, and awaken my Divine Feminine power. The energy and love I felt from the Goddesses was so amazing it can't be described in words. My first Goddess initiation was so powerful I started to cry in gratitude over the love I felt.
Syma's Goddess training has changed me on so many levels and I feel so much love and gratitude for Syma. She will always be in my heart.
Thank you Syma, for helping me awaken all the Goddess gifts!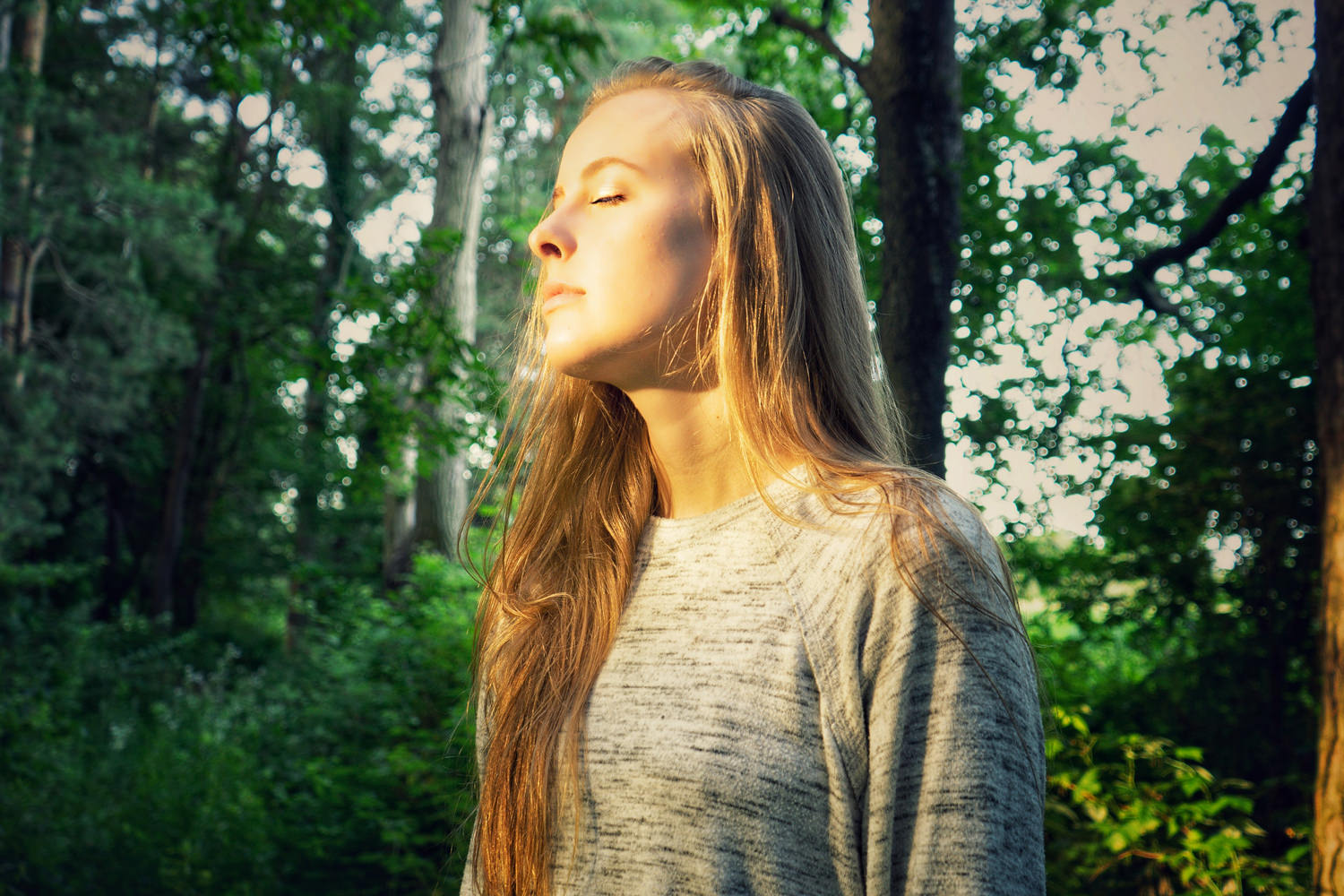 Stephanie Healed Karmic Patterns, Embraced Her Priestess Gifts & Upleveled her Relationships
This was the absolute best thing that I have ever done for myself and I am so grateful to Syma for making this program available.
Wow, Syma, it has been a beautiful journey since I started working with you. I had no idea that life could be this blissful. For years I was told that there was something wrong with me, that I was too sensitive, I had too many feelings and emotions, I think I had a personality disorder at one time.
I was so lost and desperate I was driving myself crazy, to the point where I ended up in a mental institution. Searching for something but not knowing what it was that I was looking for I became hopeless all I wanted was some peace. Well, I found what I was looking for.
Syma's Goddess Training changed my life completely. Syma and her amazing program taught me that I was empathic, gifted and loved. Discovering my abilities has caused my confidence to skyrocket, I am no longer afraid of life or afraid of the unknown or what others think of me. I have a new found passion for discovery.
Since finishing the program with Syma I now have Eternal Loveliness. A continuous sense of peace and connection to everything, nature, people, animals and my highest spirit.
Waking up everyday with a feeling of excitement and bliss is something that you cannot place a monetary value on. To date I am no longer on any medications, I have a sense of freedom and hopefulness. I follow my heart and trust my inner guidance.
Syma is an absolute gift to the world. She is genuine, compassionate, full of knowledge and she radiates love. She will help you transform your life, with her continuous support and encouragement.
This program showed me that I can do and have everything that I want. I trust myself and my gifts.
If you want to experience magic first hand, it's definitely worth investing with Syma and learning from the best.
Much Love and Gratitude.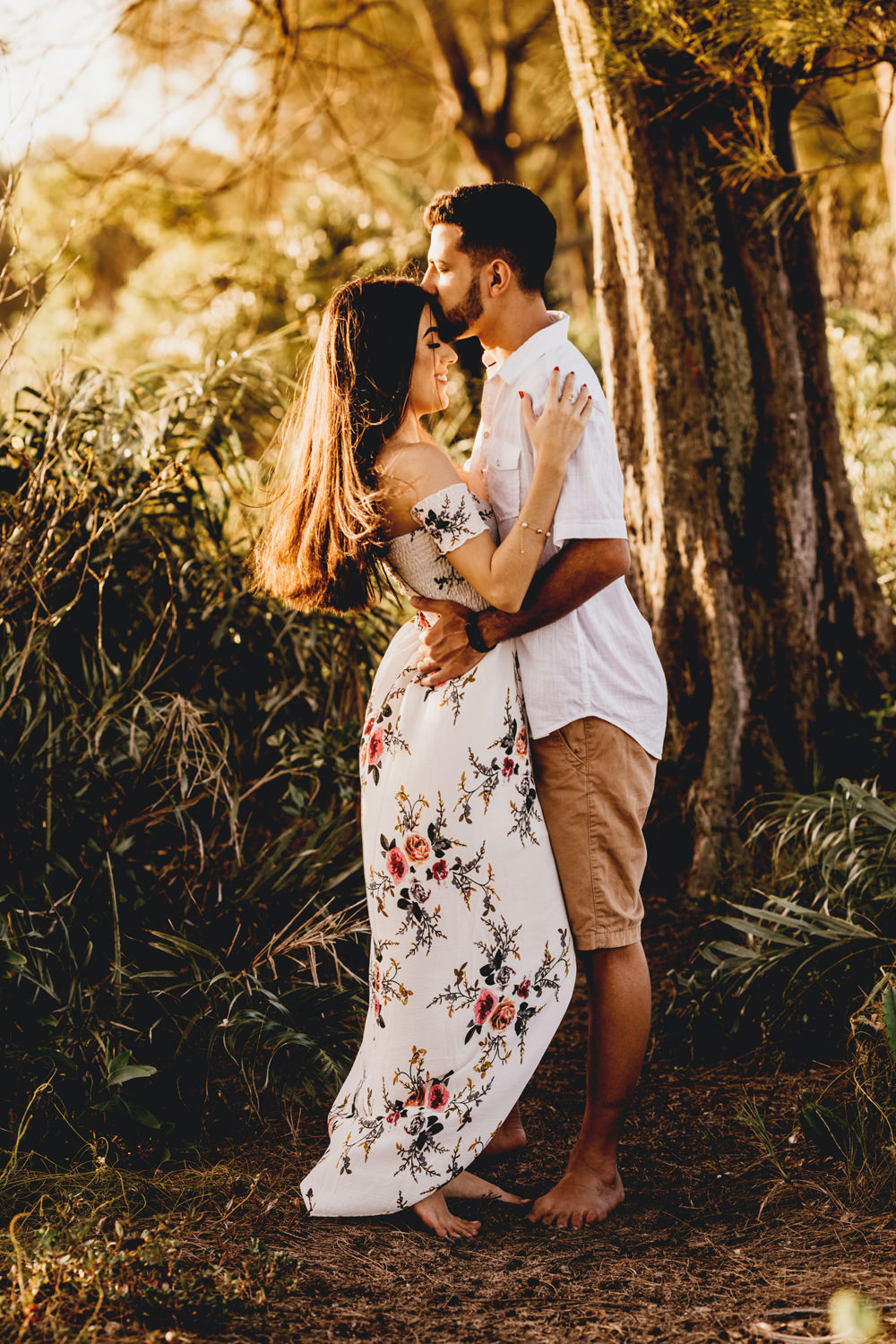 Sapna Found her Self-Love, Soulmate & Divine Path as a Healer
I did not have the money to pay for Syma's program upfront, but the universe has its own way of working its magic: I received my tax refund which turned out to be the exact amount for the program! So I invested myself into taking this journey.
It was a wonderful experience as it was a commitment of transformation, healing and love for myself. I now have a loving man who loves me unconditionally, and I am truly blessed by this kind and loving universe with the help of my mentor and spiritual guide Syma.
I feel completely loved, blessed, and thanks to Syma, I now have the tools to help me on my journey to becoming a Healer myself!
Words cannot justify my experience – all I can say is thank you, thank you, thank you, for all the love and blessings and guidance that I got from my mentor, Syma, and to all the Goddesses and spiritual guides and this kind and loving universe.
If you are feeling guided to work with Syma, trust yourself, trust your intuition, and say yes to investing in your own transformation with her.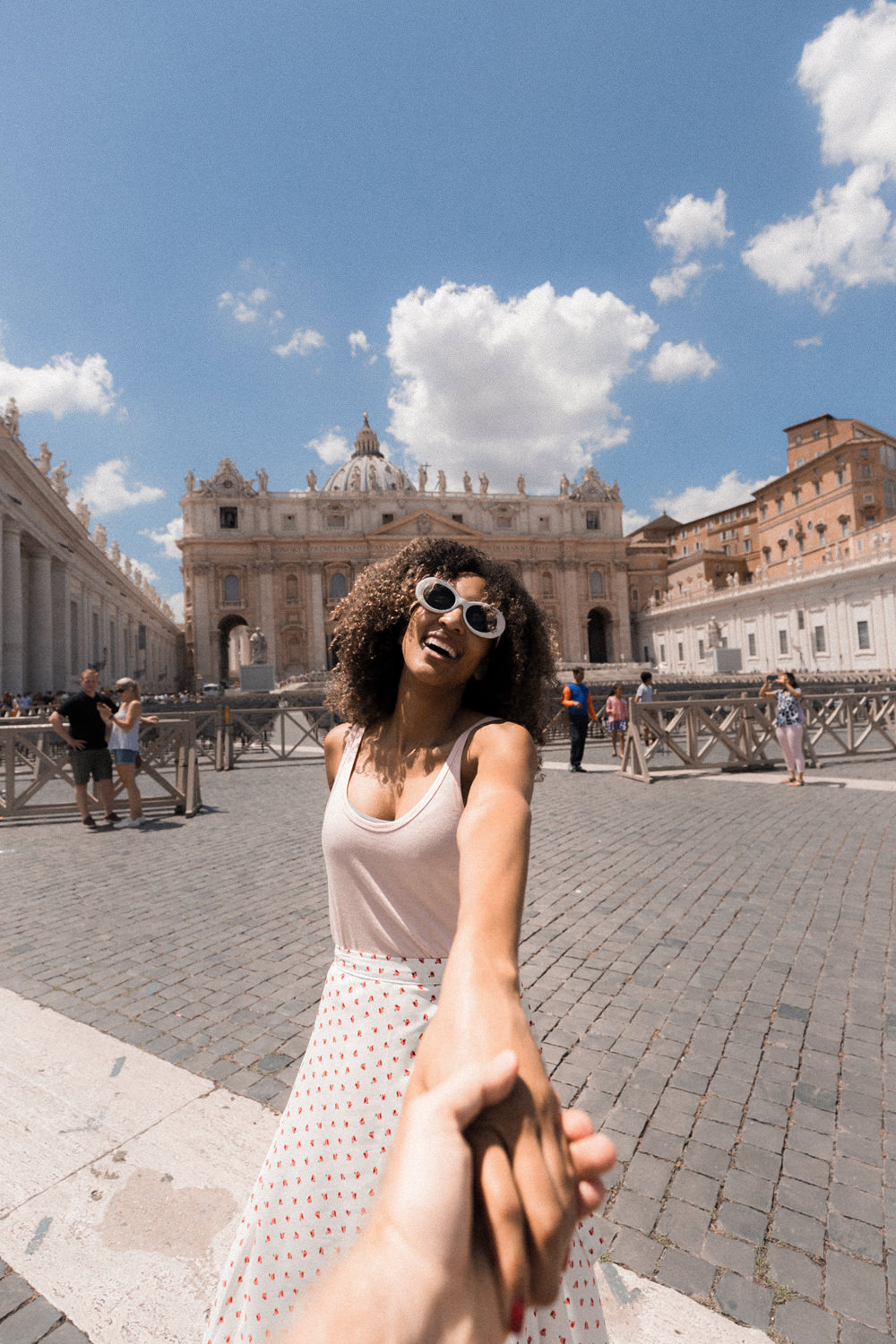 Elena Healed Lifelong Blocks and Manifested her Dreams with Ease!
My dear Syma: I wanted to send you a little note and express my thanks and gratitude for all of what you have contributed to my life uplifting me spiritually in a way I never imagined would be possible. I want to reaffirm to you how wonderful and transformational working your program has been in my life.
My intention was to write this "thank you" note from a cozy place from my favorite vacation place in Italy, which I got to make a reality thanks to all the extra baggage I was able to shed with your loving and powerful spiritual teachings throughout the last few months. I thought, what better place to write to you about the powerful and incredible transformational change that your spiritual guidance and emotional kindness and loving support has had on me since I started my work with you than from my ABSOLUTE and my lifetime DREAMED vacation place–Italy.
I can happily say that after all my healing sessions and your loving guidance and presence in my life, nowadays I'm a more complete, grateful, forgiven, accepting, and a loving woman. I will be eternally grateful to you and your spiritual gift for helping me spread my "wings" to a very positive, self-loving and complete new me.
Thank you so very much again and I ALWAYS wish to have your amazing and loving presence in my life.
With love and gratitude,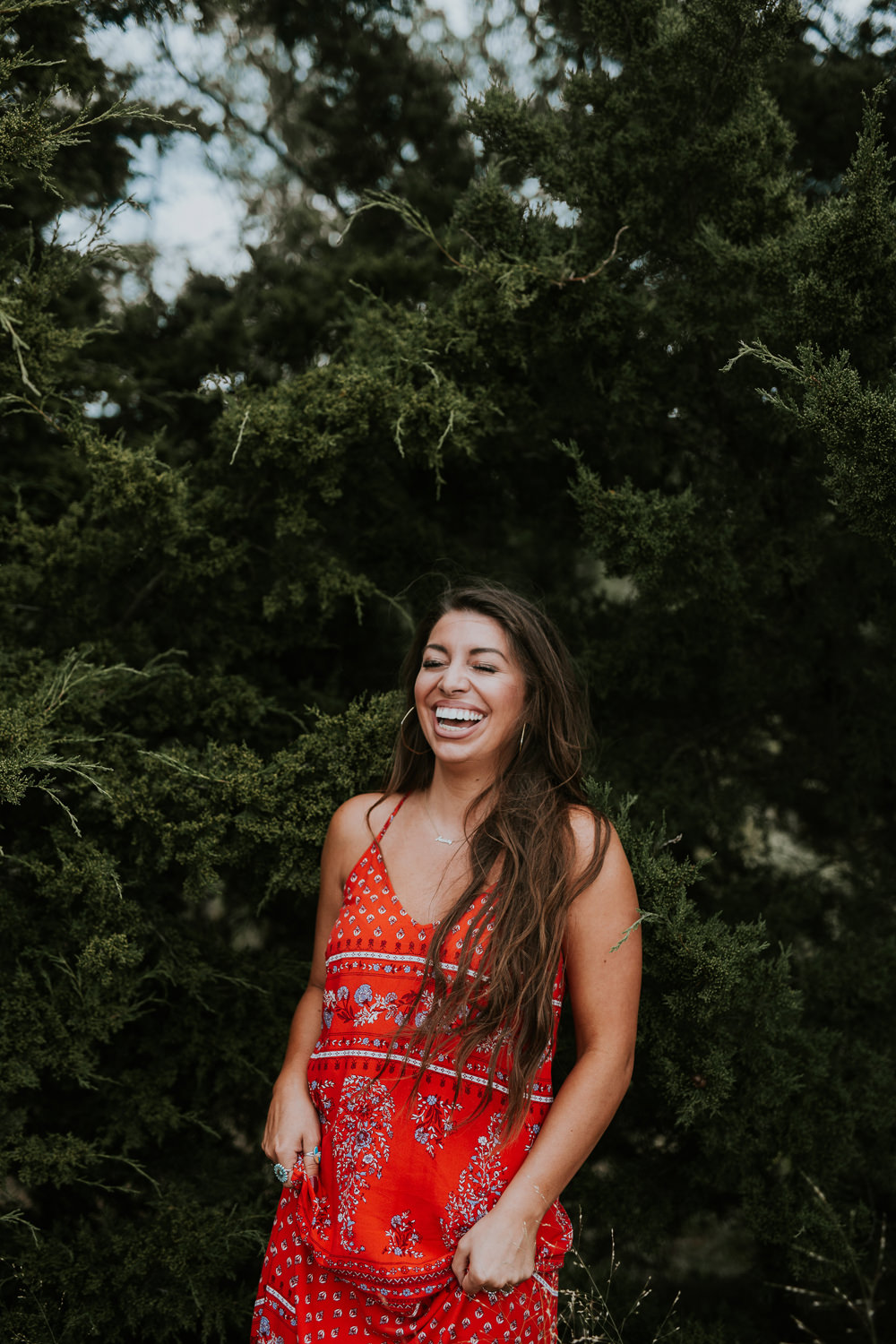 Shazia Cleared Blocks and Created Miraculous Shifts in Her Work, Money and Life
Before investing in my transformation through Syma's coaching programs, I was trying to make sense of all that happened in my life in the past 10 years and why things changed. I felt that I did something wrong to mess the good things up. I had no direction and felt very disconnected with my soul, heart and deep connection with mother nature and God.
Through our intensive work, I gained back a part of myself that I had lost. I am now back on the right track. I know what is the right path for me and am no longer allowing the people around me change my views and influence how I feel about myself through my awakened self-worth and sacred boundary setting. Because of this, I have experienced significant, positive shifts in my work, finances and personal life.
While Syma will provide you with all the support, guidance and tools, you must be ready to truly want to make the changes you seek.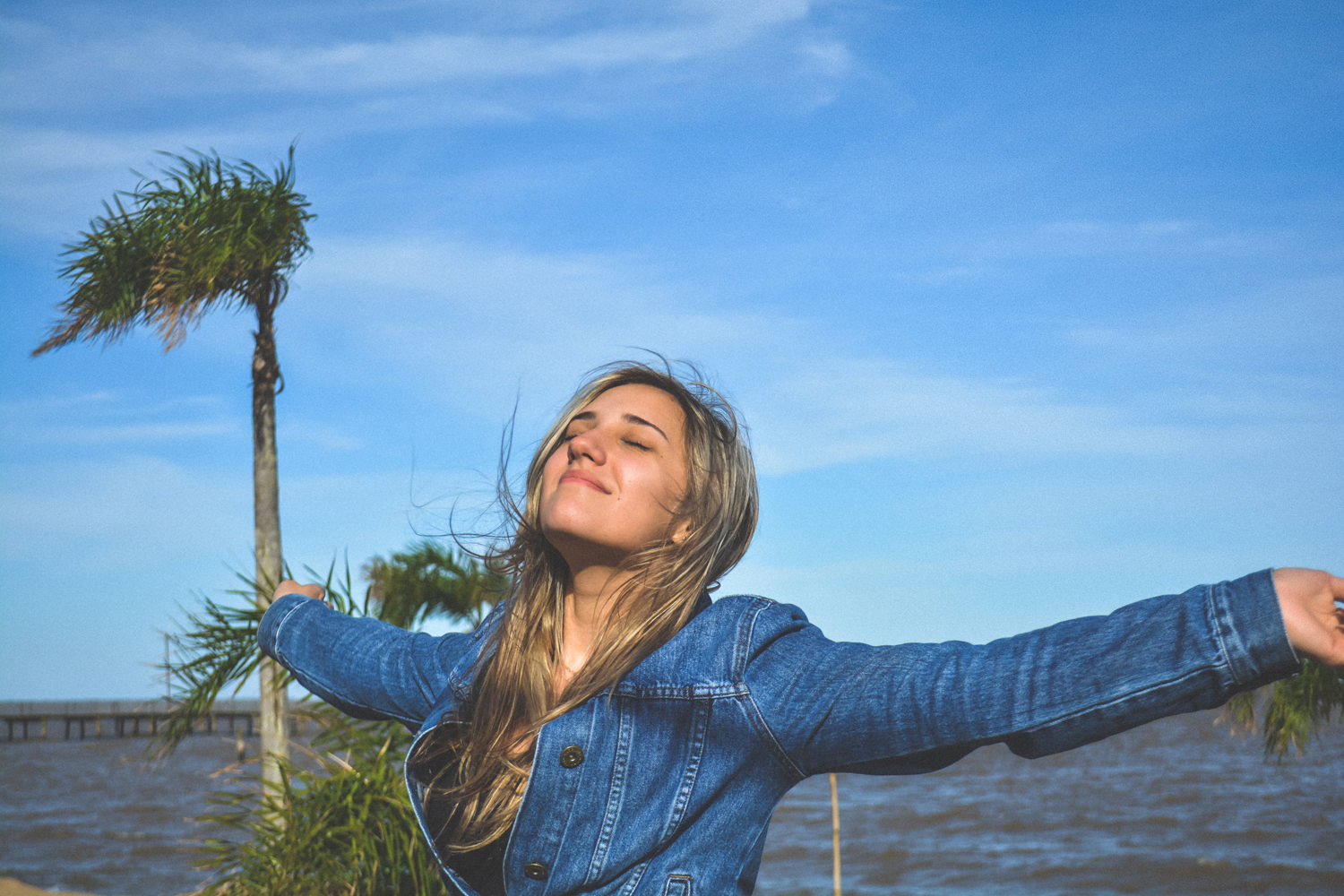 Sarah Mastered Self-Love, Transformed Her Life and Manifested Miracles
I will be eternally grateful to Syma for following her true calling of becoming a Sacred Feminine Coach and Spiritual Healer as to be available to me and others who need compassionate guidance to heal and become our own masters.
A year ago, I could never have imagined the amazing life I am living with all the gifts I have received and the joy I feel each day from where I started.
Certainly her programs are designed to be transformative, however, I never dreamed how transformative this work truly is.
Although that can be a scary concept, if you are willing to face your fears so that you can live the life you desire and know you deserve, Syma's programs can do this for you.
I could not have skipped this profound step in my spiritual development to get to the other side without Syma's incredibly balanced and loving guidance. If you are ready to be that amazing and free butterfly then Syma's programs are the answer to help you manifest your dreams into reality.
I will be forever grateful to Syma for her own courage, love and support….Namaste, my beloved hero.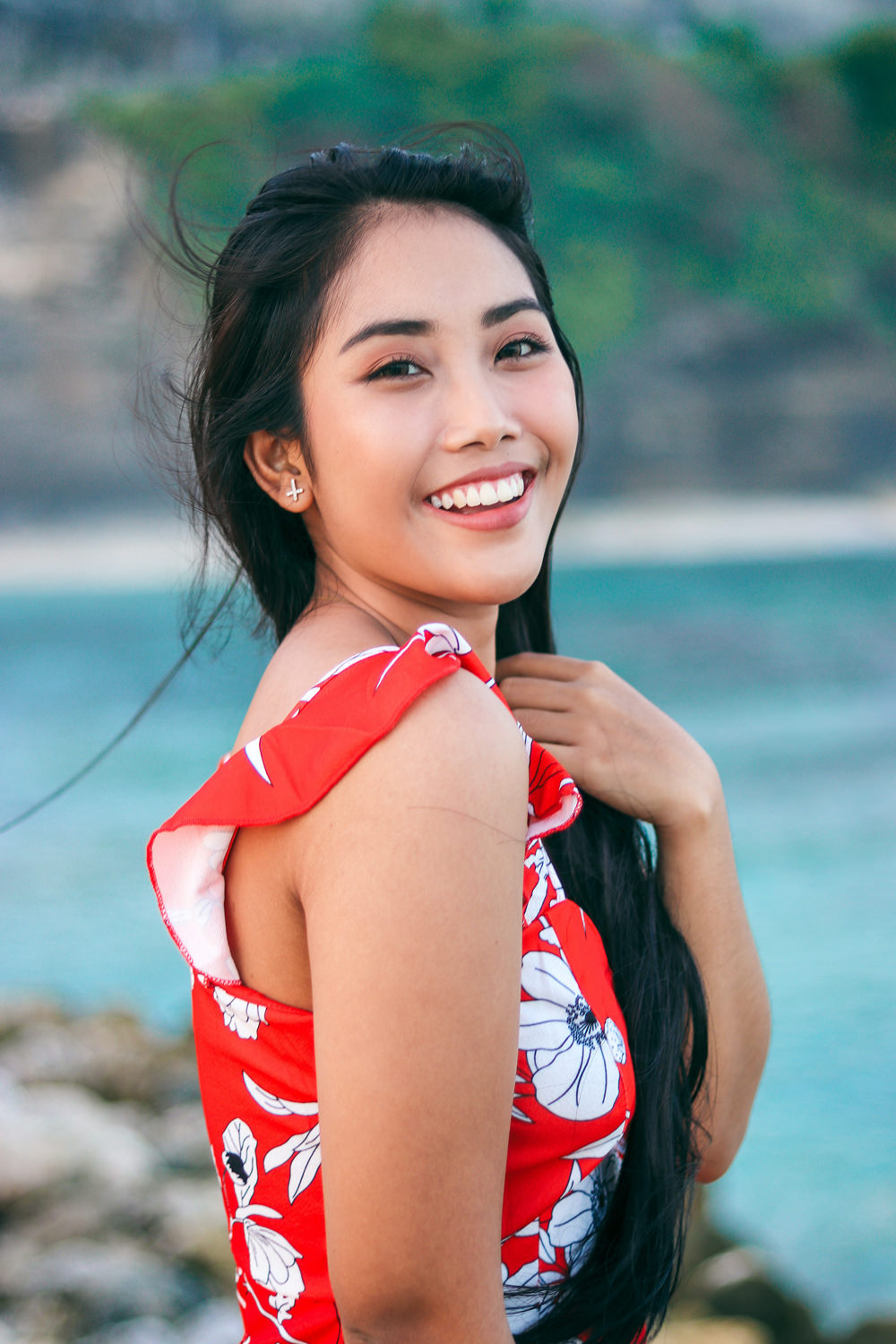 Alice Healed Blocks to Living Her Divine Path & Embodying Goddess Beauty, Ease & Flow
I came to Syma at a time when I needed divine guidance on my life path so I could see the way forward clearly. I ended up receiving so much more. Syma led me to dive deeper into my Goddess self with the most effective, precise, well structured, and Divine Feminine guidance.
Syma's Goddess Training made it so easy for me to embody all my Goddess aspects of ease, beauty and flow which I came to realise were one and the same. Syma I love you and thank you for holding a sacred space for me to transform completely.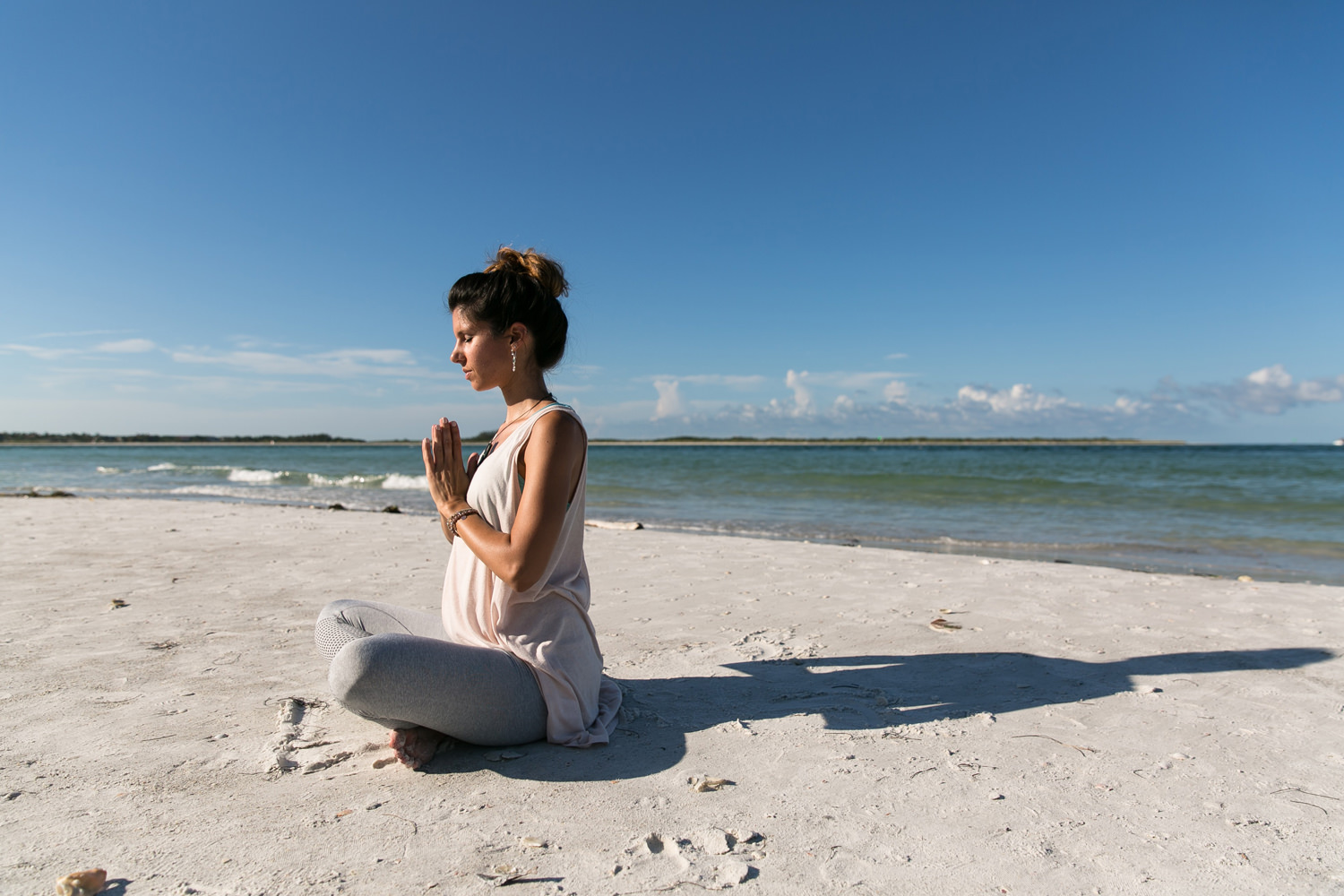 Alana Alchemized Tragedy and Grief into Triumph and her Happiest Goddess Life!
I had experienced the most tragic event of my life which actually became a life changing experience for me. The tragedy had left me in a lot of pain and suffering. I was unhappy, grief stricken, & depressed with completely no direction in life. I had lost trust and was shattered from inside. Apart from my personal life I was also very unhappy at work. I felt stuck and confined in the workplace. I wanted to just quit and run away from it all.
I started my journey of self discovery and self healing and what a blessing to have Syma be the guide!! I truly feel blessed and my heart is filled with joy of all the support I have received from Syma. She's a beautiful soul and her Goddess sessions are extremely valuable to me. I used to count days till our next session.
Through her training, I realized what self love was all about. I became connected with myself and in alignment with my true Goddess self. My life has changed completely ever since then. I am a happier, confident, & a positive person full of love. I have landed an awesome job and work with amazing people and live in a beautiful home. I'm living a life full of beauty and love.
I'm completely at peace with myself and I LOVE THIS feeling. Wonderful things happen to me daily and I am left in awe for all the love I receive from people. It's precious and priceless.
I still can't believe sometimes that I'm living this life. This has been the most wonderful start of a new year for me and it's just getting better and better and it has only been 4 months.
I feel like I'm a brand new person and my friends and family have noticed this change in me as well. I've never been like this ever before.
Syma is an amazing person with so much wealth of knowledge and compassion for the people that she works with that it's truly a blessing to have her as your guide.
After completing the program, I felt very happy with the results but sad for not being able to look forward to my bi-weekly sessions with her.
Thank you so very much dearest Syma for all your support in my transformation. You have helped me in so many ways in becoming the person i am today

My heart is filled with joy!
Love you loads Syma , you are a beautiful soul!
These are just a few heart-testimonials from the 1000's of soulful women I have had the blessing of serving and celebrating in the last 8 years.
And I know these types of shifts and miracles are possible for you, beloved.
You can have it all. Goddess.
The love. The purpose. The freedom. The riches. The health. The orgasms. The wisdom. The tribe. The magic. The bliss.
Because all this is who you truly are.
The Goddess Herself is clearing the way for you.
She is ready to unfurl, ignite and unleash the ancient Goddess codes embedded deep within your blood and bones, for you have always been Mistress of the Sacred Feminine arts and innately know how to be your own Master healer and manifestor.
She knows you are ready to rise and shine as the sovereign Queen Goddess Priestess Creatrix that you are, becoming a conduit of miracles for yourself and others.
This is activation and ascension of the highest level for the Priestess wombyn ready to become her most radiant, blissful and powerful Goddess self.
This transformational Goddess training is divinely designed and best aligned if you are a soulful wombyn who is ready to:
Awaken and embody the full range of your Divine Feminine gifts by deepening your connection with the Goddesses.
Claim NOW as the time to stop settling and own, honor and manifest your divine desires for sacred love, abundance, purpose, health, radiance, bliss and magic!
Heal your greatest blocks with the Goddesses and manifest your dreams from your Divine Feminine power and pleasure.
Stop wasting your precious time, money and energy on self-help books, courses, and sessions and ready to invest in your deep transformation to invite profound shifts in every part of your life.
Embark on a deep-dive journey with the Goddess to clear life-long and karmic patterns and create lasting change.
Elevate every part of your life including your self-love, self-worth, relationships, spirituality, work, purpose, money, wellbeing and joy!
Find your tribe and share your journey with fellow heart-centered, soulful spiritual sisters instead being alone on your spiritual path.
Learn and experience Divine Feminine and spiritual teachings, healing and modalities for your transformation.
Activate and hone your spiritual Priestess gifts in a safe and supportive container of sacred sisterhood.
Become a fully flourishing and awakened Goddess to inspire more women to rise into their Divine Feminine power so we can heal and lead our world.
If this is you, Sister, I welcome you to apply for consideration to join this Divine Awakened Goddess Training:
Before I could empower wombyn all over the world to awaken the Goddess and heal and transform their lives, I had to experience it all myself, Sister.
I endured many dark nights of the soul rooted in a deeply wounded inner child who experienced severe physical, emotional and sexual abuse and trauma through a highly tumultous, patriarchal and oppressive religious upbringing.
And in spite of years of traditional therapy and masculine spiritual practices, it wasn't until the Goddess brought me my own initiations with Her that I reclaimed my Divine Feminine power, transform completely, and elevated every part of my life, blessing me to:
Free my mind, body, heart and soul from deeply entrenched shame, guilt, fear, self-loathing, PTSD, depression, hormonal imbalances and blocked chakras.
Cultivate divine self-love and worth so I could break free of karmic and generational cycles of abuse and oppression, and create new empowering relationships for myself and the wombyn in my family.
Heal my love blocks and manifest my beloved Divine Masculine soulmate and husband, Eric, who worships and cherishes me as his Goddess Queen every day.
Clear sexual trauma, shame and guilt and become receptive to ecstatic pleasure, orgasms and sacred union and live fully and unapologetically from my sensuous feminine essence.
Leave a toxic, soul-sucking corporate career and leap into my divine life purpose of empowering wombyn everywhere while creating a thriving, sacred global empire.
Release fear and doubt, come out of the spiritual closet and write two #1 bestselling spiritual self-help books that transform wombyn's lives.
Clear karmic and lineage scarcity patterns and manifest overflowing abundance so I could buy my dream house, travel the world, and share and donate generously.
Create total location, time, creative, and financial freedom being my fullest self, doing what I want, when I want, how I want, as much as I want.
Live a flourishing life overflowing with spiritual and earthly blessings!

Just as the Goddess blessed me and then used me to guide thousands of wombyn into their own transformations over the past eight years, I know that once you reclaim your Divine Feminine power, your miracles aren't only possible, they are inevitable.
About Syma Kharal: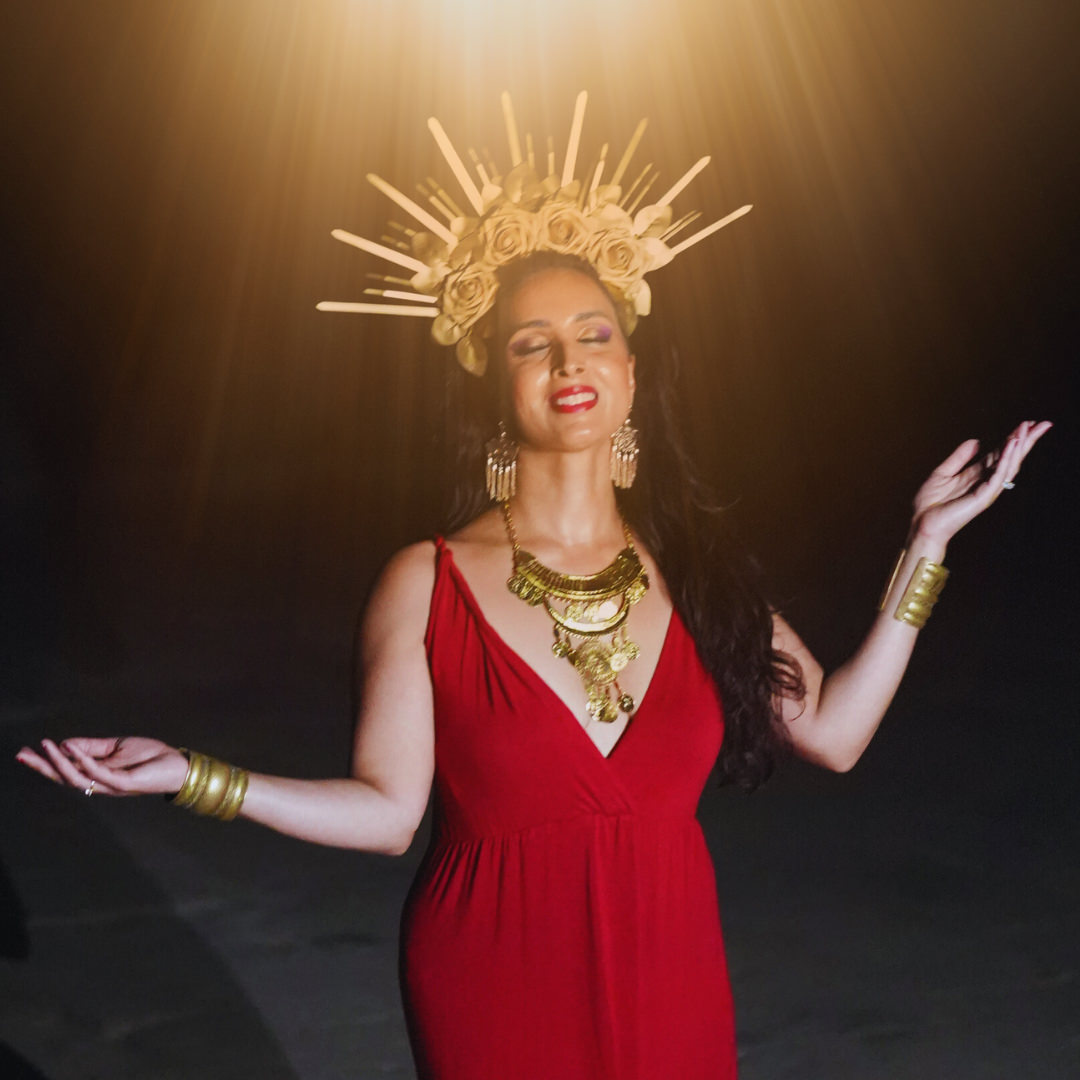 In addition to her personal transformation journey with the Goddesses, Syma Kharal empowers Wombyn all over the world as a:
Leading Sacred Feminine Teacher, Coach, High Priestess, and Master Healer who has helped 1000s of women all over the world since 2012 heal their deepest blocks, manifest their boldest dreams and flourish into the Goddesses they are.
#1 Amazon bestselling author of 2 books: "Goddess Reclaimed: 13 Initiations to Unleash Your Sacred Feminine Power" and "Manifest Soulmate Love: 8 Essential Steps to Attract Your Beloved."
Founder of Flourishing Goddess School for women's online Goddess Circles and Sacred Feminine courses.
Leader of Goddess Pilgrimages and trainings (Thailand, Canada, USA, Egypt, Peru).
Sought after speaker and workshop leader, with features in online Goddess summits and spiritual conferences.
Feature writer and expert contributor to media publications, including: Girl God Books, Sistership Circle, CNBC, Huffington Post, Gaia, My Yoga Online, Elephant Journal, Soul & Spirit Magazine, Over The Moon Magazine, Tonic Magazine.
Backed by a solid foundation of relevant qualifications:
25+ years of intensive study, practice and mastery of the Divine Feminine and Healing Arts.
Psychology degree with Philosophy minor: Honours Bachelor of Science with distinction from the prestigious University of Toronto.
Certified in Solutions Focused Counseling from the University of Toronto.
Supervised training at the U of T Solution Focused Coaching Clinic.
Reiki Master Certification in the traditional Usui method with 10+ years healing experience.
Yoga Alliance Certified 200-Hour Teacher Training Certificate from Blooming Lotus Yoga in Thailand.
Certified Spirit Guide Coach.
Certified Akashic Records Consultant.
Syma Kharal is an international Sacred Feminine teacher, coach, healer, speaker, retreat leader, and #1 Amazon bestselling author of "Goddess Reclaimed" and "Manifest Soulmate Love." She is dedicated to empowering soulful women heal their deepest wounds, manifest their boldest dreams and flourish in every way.
Syma immersed herself in the healing arts at the age of 14 to overcome the deeply damaging effects of extensive abuse and trauma. In addition to healing herself, her intensive spiritual work led her to co-create a life she never dreamt possible: leaving a toxic corporate career to follow her calling, manifesting and marrying her soulmate, transforming women's lives through her heart's work, and traveling the world with her beloved husband.
She loves nothing more than supporting fellow sisters to do the same—to transcend disempowering patterns, reclaim their full feminine power, and step fully into the Goddesses they truly are.